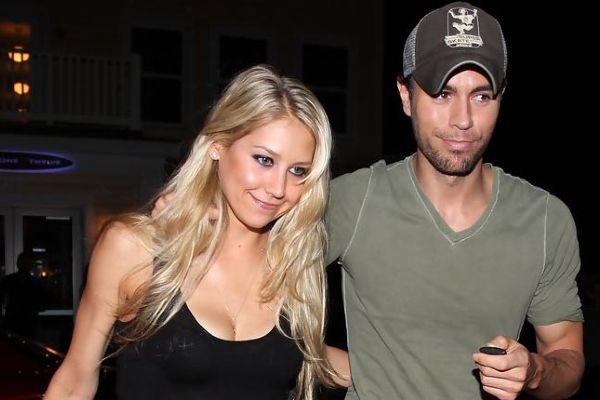 Fans were left stunned when Enrique Iglesias and Anna Kournikova announced that they had welcomed twins into the world, mainly because the couple never disclosed that Anna was expecting.
Luckily, the doting parents couldn't help themselves from sharing photos of their adorable twins, with the doting parents sharing matching photos on Instagram.
Enrique cuddled up to one of their twins in his photo which has amassed over one million likes in less than a day.
The tennis star posted a photo of her kissing her darling baby on the cheek. They both captioned the heart-warming photos, "My sunshine."
The Hero singer and Kournikova are known for being extremely private about their personal life, with the tennis champ keeping a very low profile in the past year.
Both Anna and Enrique stray away from posting family photos on Instagram, but the parents made an exception.
We're not surprised that they shared the photos, their babies are too cute to hide from the world.
It is understood that 42-year-old Enrique and 36-year-old Anna's twins were born in December, in Miami.
The parents chose the sweetest names for the twins- naming their little girl Lucy and their darling boy Nicholas.
The Spanish singer and the Grand Slam champ have been linked together since 2001, when they met on the set of one of the Enrique's music video.
We are thrilled for the new parents. Let's hope they share even more photos of their adorable twins in the future!