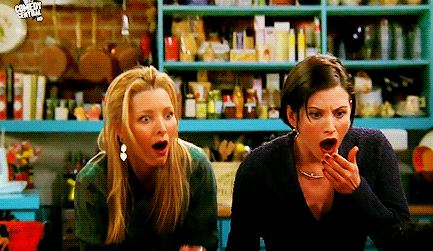 With enough detective work, you can, according to the six degrees of separation theory, connect yourself with anyone in the world through no more than six people.

And while that seemed totally out there a few decades ago, the advent of social media has really reinforced the reality of the notion.

From Facebook to Tinder, you're connected to countless strangers through mutual friends, family members and work colleagues, but the idea of any one of them having been in your home without your knowledge is a creepy one, right?

So, it's no surprise one guy in the States was left pretty freaked out when he matched with a girl named Jenna Zagrodniczek on Tinder, and quickly realised her profile photo had been taken in HIS bathroom.
i've never see this girl before and yet, her tinder profile picture is in my bathroom pic.twitter.com/QmlVpSKSYM

— Mark (@m_d_k_34) October 17, 2016

Taking to Twitter, 19-year-old Mark Kowalczyk shared side-by-side snaps, and wrote: "I've never see this girl before and yet, her tinder profile picture is in my bathroom."

Unsurprisingly the tweet was widely circulated and eventually came to the attention of Jenna who decided to freak Mark out even further by sharing another snap of herself in his home.
@m_d_k_34 was also on your porch pic.twitter.com/l1ArUfPGbo

— Jenna Zagrodniczek (@jenna_zeee) October 17, 2016

But before you go changing your locks and deleting your account, it turned out Jenna had been at a party in Mark's house and the pair hadn't managed to cross paths.

How big is that gaf?!

If you have a Tinder story as creepy as Mark's which you'd like to share with our MummyPages readers , please click here – we'd love to hear from you, and you could be in with a chance of winning £250!