Not everyone has the time to fly to Majorca for the weekend to soak up those much-needed rays. Here are the best places in England to get a tan without breaking the bank.
If there's one thing that truly unifies all Brits, it's their undying love for the sun - even if it seems to never shine. Brits will do just about anything to be able to soak up every last drop of sunshine that graces their fine country at any given moment. While most people are under the impression that you have to hop a flight to mainland Europe to see those vitamin D filled rays, Londoners know best.
These are the five best local destinations to spend the weekend and get that tan on strong. All while hanging around the UK.
No. 1: Cornwall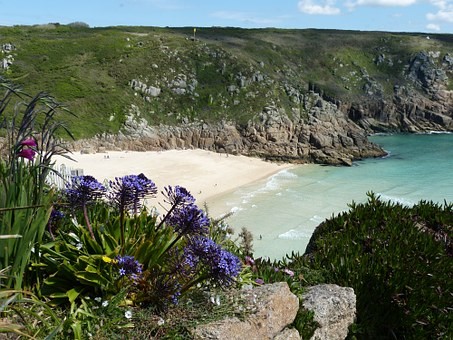 Time to go South… way south. To get as far away from the big city as possible, without having to leave the country, check out Cornwall. Pick just about any city along the idyllic coast and get your head right. There is nothing more relaxing and restoring than taking a weekend on the Jurassic coast before heading back to work on Monday. Snag some sun on any of the sandy beaches in Falmouth. Stay in one of the bigger towns like Falmouth or choose a smaller harbour town like nearby Fowey. A wealth of
Fowey cottages by the sea
offer the perfect little hideaway for a week or two. Porthleven hosts an annual food festival where you can check out loads of different delicacies from all over the country. Don't miss any of the festivals and parties that are held throughout the summer to boost your holiday memories by digging into your pennies, instead of your nest egg.
No. 2: Brighton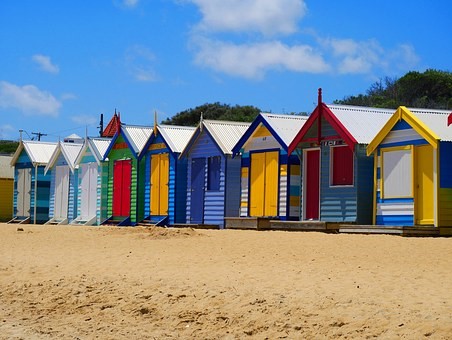 Brighton is the best of the classic seaside town vibes. Aptly named as the brightest spot in Sussex, it also goes by the classic "London-by-the-Sea". Affectionately named because any Londoner can easily find the comforts of home while enjoying the chill beach town vibes. Amazing night clubs are easy to find in the pounding night club scene. The city hosts a wealth of novel restaurants, including a ton of tasty vegan and vegetarian options. While the city definitely gives a nod to the old-world charm of traditional seaside life, it has some quirky gems like comedy clubs and antique shops that keep the city interesting no matter how many times you visit.
No. 3: Southend-on-Sea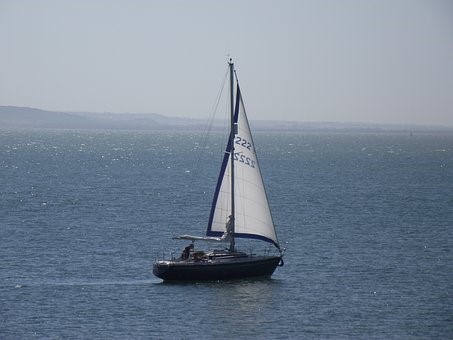 Southend-on-the-sea is the place to go if you're looking to relax into a slower pace. Luxurious without being stuffy, Southend has beautiful wild gardens and historic architecture. It's known for its impressive range of high-quality restaurants that showcase exotic foods from all over the world, along with some favorites. Southend offers a great destination for nature lovers but doesn't forget about those of us that just want to lounge on the beach either. Check out
Adventure Island Southend
, a theme park near the pier that's jam packed with iconic arcade games and carnival rides.
No. 4: Dorset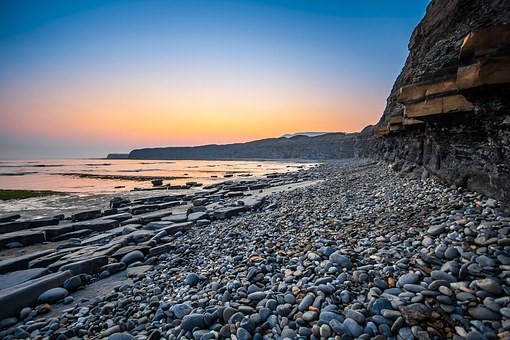 Transport back in time with a visit to the Jurassic coast. Dig for fossils or go on safari to see fantastic scenery and local wildlife. Dorset has a ton of family friendly activities that capture the minds of all ages. Cool off at Dorset's massive water park or slip away to Hengistbury beach to work on your tan. If you're looking for a quick change from all the wild walks and excursions, calm your mind and cool your heels Sculpture by the Lakes, a stunning outdoors art gallery. Grab a bite to eat from the cafe and bring it to your favorite spot in the park with the complimentary picnic basket and blanket. If you're looking for something a bit more scandalous, Palmers brewery offers a great selection of food along with guided tours and some great beer.
No. 5: Devon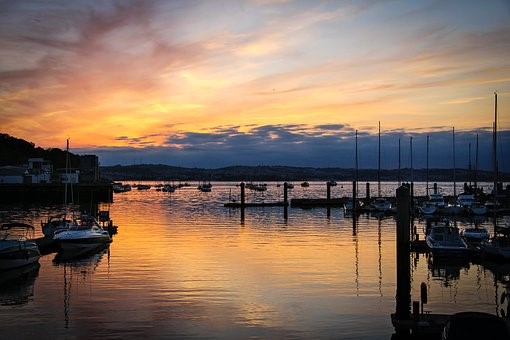 Hawks, llamas, big sheep, water parks, roller coasters, adventure parks?! Devon has it all. Oh yea, and beaches. The only problem with diverse Devon is that you may not have time to work on your tan with all the incredible things there are to do. Devon also has a wealth of excellent street markets and antique shops, amazing restaurants, incredible distillery and wineries. To bring your attention back to the sand, Devon also hosts the
National Marine Aquarium in Plymouth
. So what are you waiting for? Time to grab your shades and your holiday gear, because the best beach towns may well be in England after all.