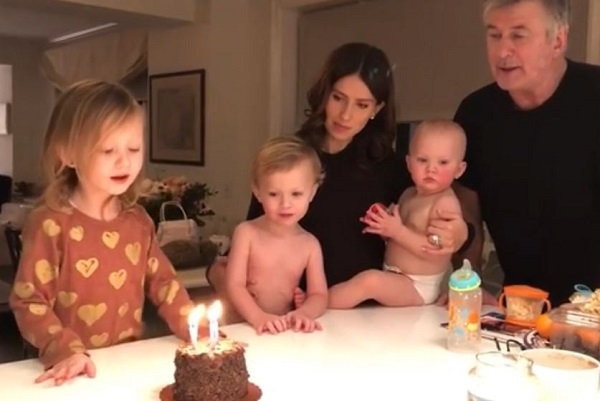 Hilaria Baldwin celebrated her birthday with her beloved children by her side. The mum shared the sweetest and most relatable video of her birthday celebrations with her 287,000 Instagram followers.
The sweet video features her husband Alec Baldwin and their three children singing happy birthday to the 34-year-old.
She's got the cake, the candles and her family- it all seemed so perfect until her son Rafael took a bite out of her birthday cake just after her kids he blew out the candles.
We've all been there, Hilaria! Nothing gets between kids and a big chocolate cake.
Alongside the heart-warming video, Hilaria spoke about how her birthdays have changed since she became a mum.
She shared, "Mom birthdays mean the kids blow the candles out and make the wish for you."
Hilaria said her birthday was wild, exhausting, and wonderful, however, one of the most memorable moments of the day was bedtime.
The mum explained, "Putting them to bed I, as always, am so overwhelmed by how lucky I am. They can have my candles, my wishes...as long as I have their love."
The fitness expert asked her fellow mums how have their birthdays changed since becoming a parent?
Mums opened up about their new birthday traditions in the comment section, and this one comment stole our hearts.
"The thing I love most about my birthdays as a mom is how excited my kiddos are to make it special. Now that they're nine & 11, they really try to help me "plan" the day. The pride in their faces when I open their gifts is immense. That gift is like no other. Hope you enjoyed your special day."
Too cute!
Have your birthday celebrations changed drastically since your kids came along?