If you're a breastfeeding mama, then you might have heard about lactation cookies, otherwise known as breastfeeding cookies, which are designed to help increase milk supply.
What exactly are they though? Well, lactation cookies are a type of biscuit which contain ingredients (known as galactagogues) that are said to nourish new mothers as well as increase their breast milk supply.
Some of the ingredients which you might see listed in most of these recipes include oats, a fantastic source of iron; flaxseed, which is rich in protein, fiber and omega-3 fatty acids, and Brewer's yeast, which is full of iron, protein and B vitamins.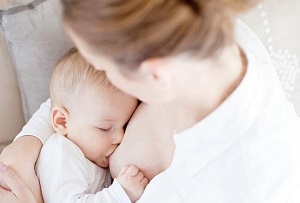 There is little scientific evidence which proves that these cookies really do help with lactating, however, this could be because of a lack of research on the topic. The moms of the internet think differently though, as these cookies have become somewhat of a phenomenon with the breastfeeding community in recent years, with various recipes blowing up online.
Combined with other methods which are said to increase your milk supply, such as drinking plenty of water, eating a nutritious diet, getting lots of rest and avoiding alcohol, there's no reason not to at least try a batch or two!
It's also worth noting though, that these cookies aren't just for lactating mothers, but absolutely everyone can eat and enjoy them too — sharing is caring after all!
If you're up for giving them a go, here are 7 of our favourite lactation cookie recipes.