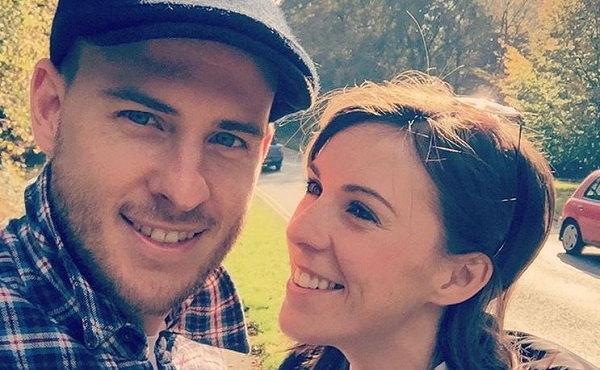 Earlier this morning, we shared the first photo of Charley Webb and Matthew Wolfenden's new baby, and now another Emmerdale star has shared some exciting news.
Congratulations are in order for Verity Rush, who played the role of Donna Windsor on the show for over 10 years – she has just announced that she is expecting her first child with her husband Dominic!
Verity, 30, took to her social media channels to share the news, tweeting: "Yey! Dominic Shaw and I are expecting our first baby this summer! So excited."
Yey! @dominicmshaw and I are expecting our first baby this summer! So excited!! pic.twitter.com/yIL8ydRFwY

— Verity Rushworth (@VerityRushworth) March 7, 2016
She went on to poke fun over her pregnancy cravings on Instagram, posting a shot of herself 'eating for two' with a burger in each hand.
"Baby Shaw coming soon!" read the caption, while Dominic proclaimed that he is now 'drinking for two'!
It is certainly set to be an exciting few months for Verity, who returned to Emmerdale in 2014 for a brief reprisal. She is currently rehearsing for the role of Holly Golighty in the musical version of Breakfast At Tiffany's; a role she is sharing with singer Pixie Lott.
Congratulations to Verity and Dominic on their lovely news.
SHARE to send well wishes to the happy couple.