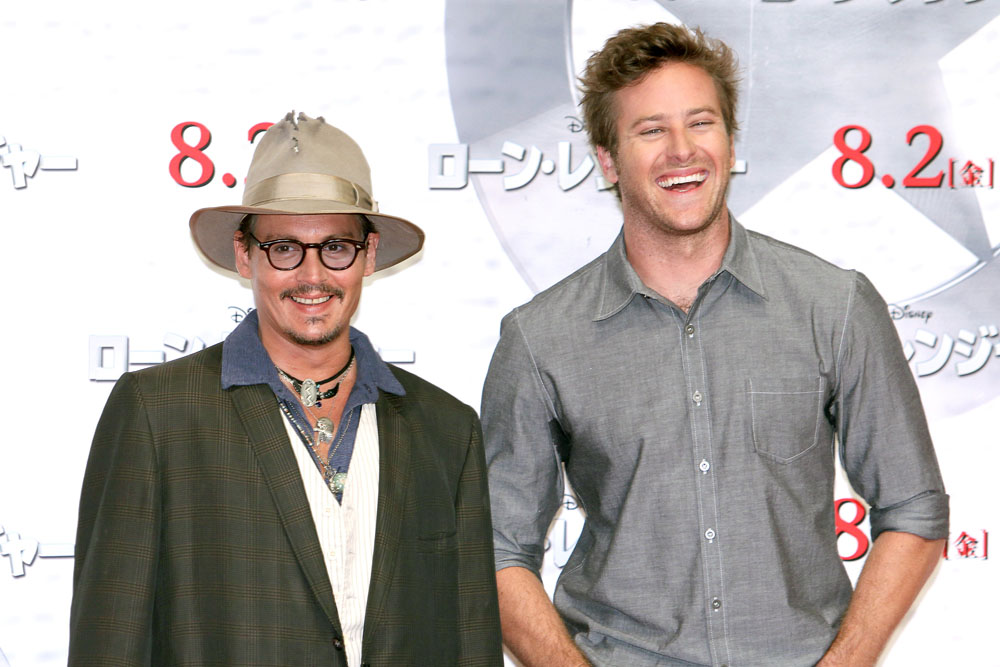 Armie Hammer is to become a father for the first time.
The Lone Ranger and Social Network actor and his wife Elizabeth Chambers will welcome their first child into the world later this year.
The 27-year-old actor married the TV presenter four years ago, and admitted shortly after they tied the knot he had never expected to settle down.
He said, ''I was always the guy who thought I'd never get married because [I thought], 'There's never going to be one woman worth giving up all the others.' But she knocked me off my feet.''
Armie has previously praised Elizabeth as his ''best friend'' and spoke of how he loves being affectionate towards her when they are out together.
He said, ''I like the idea of marriage. I like the idea that I have a best friend. It's comforting.
''I have no qualms about kissing her in public. I know some guys are like, 'Stop, there's people around.' There's such a big part of our culture, the male psyche--you don't cry, you don't show weakness.
''I mean, guys are just as emotionally complicated as women. We just play dumb better.''
Congratulations to the parents-to-be!