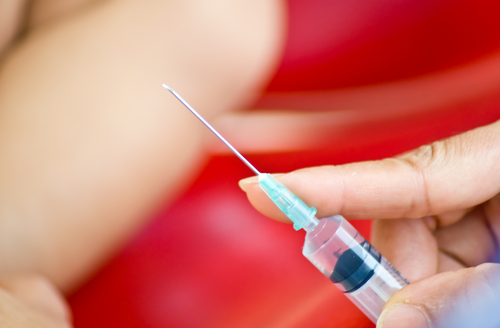 As part of European Immunisation Week, doctors in England are reminding parents to make sure their children get their routine MMR vaccination, adding that it is never too late to get it.
24,000 children don't get vaccinated when scheduled and, according to Public Health England, this leaves them susceptible to the three diseases: measles, mumps and rubella.
"We're asking parents, young people and healthcare professionals to help us eradicate measles in this country. Back in the days before a vaccine was available, hundreds of thousands caught measles and around a hundred people died each year," head of immunisation for Public Health England, Dr Mary Ramsay said.

"But now, the whole community benefits from the herd immunity the safe and effective MMR vaccination offers – fewer people get ill and the disease's spread is restricted."

The vaccine is offered to children at 12 months, with a second dose at three years and four months old.
Adding that cases of the three illness are being confirmed in young adults, experts have said that it is never too late to get the vaccination,
"Those who have not received two doses of the vaccine in the past – or who are unsure – should speak to their GP. There's no harm in receiving an additional dose where there is any uncertainty," explained Dr Ramsay.
SHARE to spread the word.