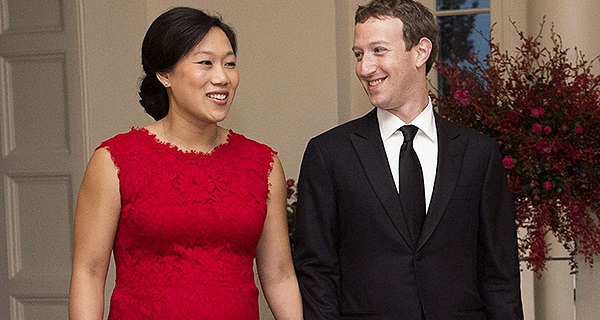 He and his wife are currently expecting their first child, and Facebook founder Mark Zuckerberg has once again proven his progressive stance when it comes to innovation and leadership this weekend.
The social media mogul, who is set to welcome a daughter with wife Priscilla, has announced that he plans on taking two months of paternity leave after his child's birth.
The 31-year-old shared the news on his personal Facebook page, describing it as "a very personal decision".
"Studies show that when working parents take time to be with their newborns, outcomes are better for the children and families. At Facebook, we offer our US employees up to four months of paid maternity and paternity leave which they can take throughout the year," he wrote.
The dad-to-be went on to share a photo of his daughter's baby seat and buggy – with his now famous dog, Beast, making a sweet appearance in the shot!
Zuckerberg's decision has been praised in the online world this weekend, with many followers commending him for sending out such a strong, positive message about paternity leave policies.
Good for Mark Zuckerberg -- he's made the decision to take 2 months of paternity leave when his daughter is born. FB offers 4 months.

— Mattingly R. Messina (@MattinglyRMess) November 20, 2015
So cool to see that Mark Zuckerberg is taking two months of paternity leave. Leadership starts from the top.

— Jackie Luo (@jackiehluo) November 20, 2015
"I'm so glad to see Zuckerberg plans to take two months paternity leave. Sets a strong precedent," tweeted journalist Holly Taylor Moore.
Zuckerberg and wife Priscilla announced their wonderful baby news back in July.