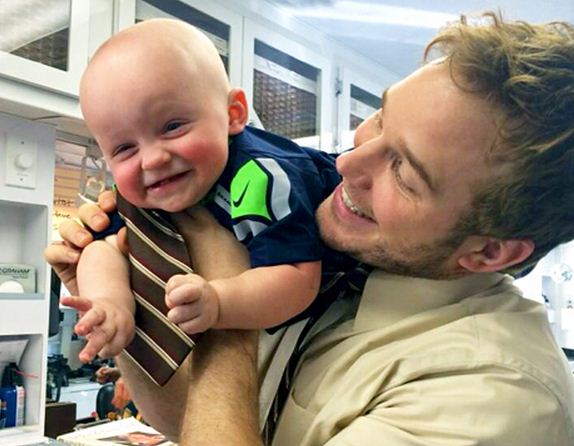 This famous father-of-one has made no secret of the incredibly close bond shared by himself, his wife, Anna, and their son, Jack and it certainly sounds like it's only strengthening as time goes on.

Opening up about the moment his doting wife and adorable son surprised him for his upcoming birthday, Chris Pratt couldn't hide his delight.

The Guardians of the Galaxy star revealed he had taken a couple of days off shooting in order to spend time with his family and was overjoyed to be treated to an early Father's Day and birthday present.

Explaining how his two-year-old son Jack, who suffered complications following his birth, decided to unveil the sweet surprise, Chris said: "When I came home my son came up to me and was so excited to lead me to this room in the house because he wanted to show me the present they got me."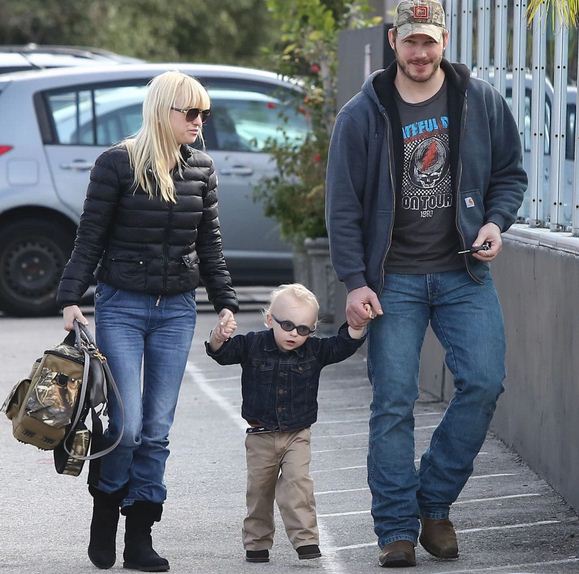 Being led by the hand by his little boy, Chris discovered he had been gifted with a musical instrument which he had coveted for quite some time.

Paying tribute to the woman behind the incredible surprise, Chris said: "My darling wife bought me a piano for my birthday and Father's Day. It was like the nicest gift I've ever received. It was such a beautiful, beautiful piano."

The actor, know for his good humour, joked that the present had definitely upped the ante in the Faris/ Pratt household, saying: "I've wanted a piano for a very long time and I don't know, it was like she just really scored. She really put the pressure on. I gotta really step it up on her birthday!"

What an incredibly sweet family!