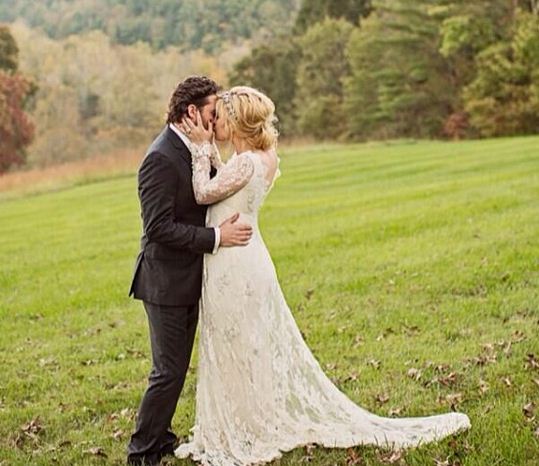 The thought of branding your beautiful daughter 'chubby' may stun some, but there's no doubt that when Kelly Clarkson commented on her daughter's changing appearance, she was speaking with the utmost love and affection.

Opening up about baby River Rose who made her much anticipated appearance last June, the former American Idol star admitted she's struggling with the idea that her baby girl is growing up.

Chatting on the famous This Morning sofa, the Because Of You singer explained that she can see her little girl is approaching her first birthday because she's starting to lose a little puppy fat.

Happy to chat about her beloved daughter, who she has featured in many of her social media posts, Kelly, who has fended off recent criticism with admirable diplomacy, told the show's presenters: "She is the best thing ever!"


Kelly's daughter with Brandon Blackstock will turn one-year-old on June 14th, but this milestone will apparently be a little bittersweet, with Kelly saying "It's so sad because when they grow and get longer they lose their chub!"

Admitting that she goes weak for her a baby's naturally chubby cheeks, 33-year-old Kelly, who is also the proud stepmum to Brandon's two children from a previous relationship, gushed: "I love the chub. It's so cute!"

Aw, we know exactly what she means!