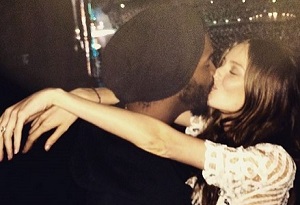 Earlier this morning, we shared the latest statistics of a survey which showed that some mums have been negatively impacted by breastfeeding selfies, so we are not surprised to hear that model Nicole Trunfio has been forced to defend her own.
The star, who recently sent shockwaves in the fashion industry by breastfeeding her son for the cover of Elle magazine, today said that she had not anticipated the beautiful image to be such a talking point.
Appearing on Good Morning America, the 29-year-old said: "I didn't think it was going to be such a big deal. There's nothing worse than, as a mother, doing something that's so necessary like feeding your child and feeling like somebody could have an opinion about it somebody's looking at you the wrong way."
Commenting on the fact that the image only appeared on the subscriber's edition of Elle Australia, Nicole added: "I think it should be something that isn't just for a subscriber's cover, it's a huge part of being a woman and motherhood."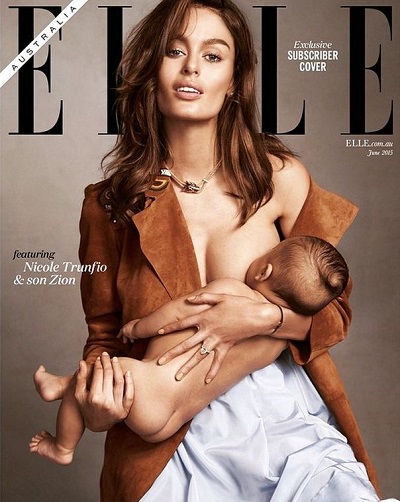 Nicole's defence of her photos comes after angry mums protested against Today presenters Hoda Kotb and Kathie Lee Gifford, who criticised the glossy magazine photos.
On the subject of the photos, Gifford said: "There are two types of people, Hoda – those who feel the need to share their most precious moments and those who'd like to keep it private like I prefer."
Shame on you @klgandhoda! Breast feeding is beautiful. @TODAYshow a public apology is necessary for ALL nursing moms!

— Manda Marie Rose (@acorrigan23) May 23, 2015
Kotb responded: "I say breastfeeding is beautiful and natural, but sharing it on social media: TMI."