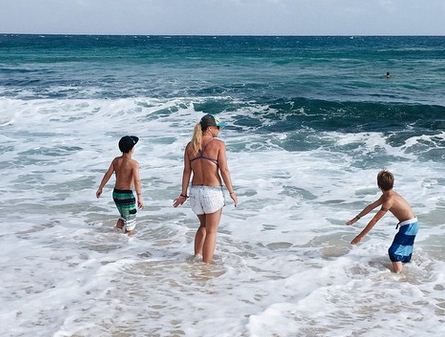 While we're unsteady on our pins at the best of times, we can only imagine what we'd be like performing in front of thousands of people at Planet Hollywood.

So when footage emerged of Britney Spears taking a tumble during her Piece of Me show in Las Vegas on Wednesday, we breathed a sigh of relief that we're not only the ones who let stress (and stilettos) get the better of us from time to time.

While performing a high intensity dance to her famous 1999 track (You Drive Me) Crazy, the stunning mum-of-two took a fall in the middle of her backing dancers and it didn't look as if it was painless either!

Taking to social media following the fall, the 33-year-old star thanked fans and followers for their well wishes, saying: "Thank you for all of the sweet wishes! Had a little scare on stage tonight with my ankle, but I'm ok!"

Never change Brit, never change!