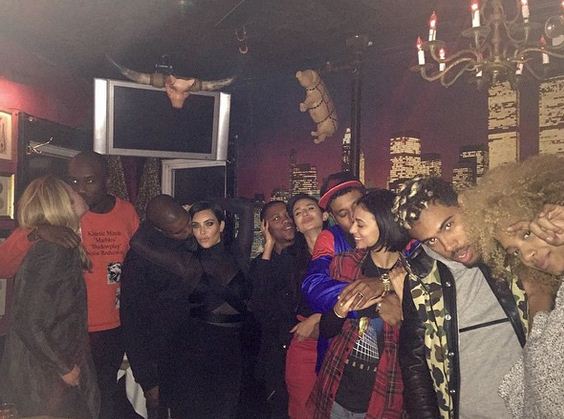 This hasn't been the best week for this world-famous family and by the looks of things, it's going from bad to worse.

When 20-month-old North West hit the headlines for throwing a typical toddler tantrum at her dad's fashion show, mum Kim was slammed for bringing her little girl to the adult-oriented event.

Well, it seems like that controversy was the tip of the iceberg considering the heat mum-of-one Kim has faced since posting a shot of North on her Instagram account yesterday.

In an ill-advised move, Kim dressed her baby daughter in a bullet proof vest and had her pose for a snap which she then uploaded to the popular photo-sharing site.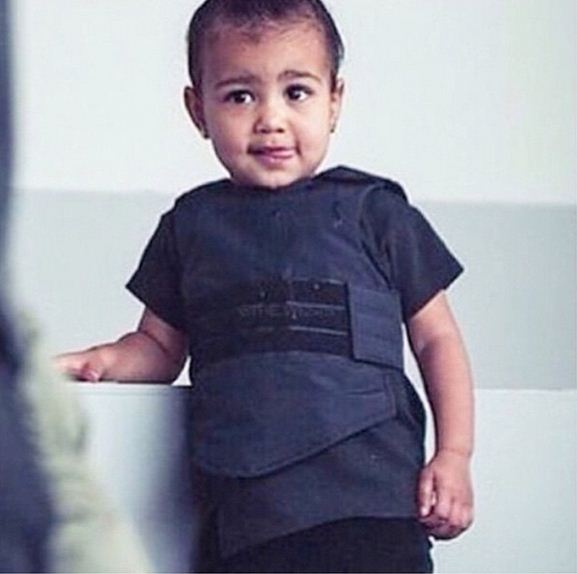 Captioning the controversial pic, 34-year-old Kim wrote: "Look at my little cutie!!!" She then went on to hashtag the snap with: "#DaddysMuse#BabyYeezyBulletProofVest". Unsurprisingly, the reality TV star has come in for a lot of criticism following her upload.

Posts beneath the snap including comments such as "Shocking the way this baby is dressed!! Bulletproof vest, yeah you're bringing her up well!", "Should be playing with cuddly toys not looking like she's ready to do a drive-by!" and "Bulletproof vests for babies? That's not fashion."

Kim was slammed by animal rights group PETA last week for appearing to dress little North in fur, but we feel the backlash after this fashion faux-pas may be even worse.