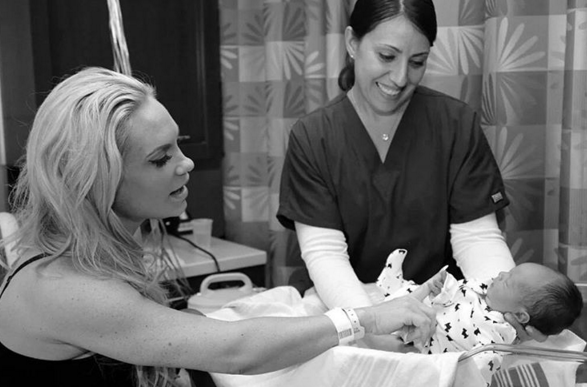 Her pregnancy was the subject of intense scrutiny in recent months as members of the public felt compelled to comment on Coco Austin's figure as she awaited the arrival of her first child.

Appearing to respond to the remarks levelled at her during her this time, the model took to Instagram yesterday and posted a 'before and after' shot of herself in a move which has really gotten her fans and followers talking.

Boasting a neat bump in the 'before' photo, Coco chose to pose in the same ensemble for the 'after' shot, but this time she gently clutched her beautiful newborn daughter to her stomach.


Reflecting on her journey, the star who has been married to rapper Ice-T since 2002, wrote: "I can't believe @babychanelnicole came three weeks ago already (11/28) Her due date was supposed to be Dec 17th!"

Giving an insight into the thought process behind the photos, Coco continued: "The pic on the left was me at 37 weeks. I took that pic right before I went to the hospital to have her. I wanted it to be a special moment here not a moment where I was freaking out cuz I believe the baby feeds off your energy." (sic)

Despite bearing a healthy baby girl, it appears members of the public still insist on criticising the new mum's shape and decision to document her journey through motherhood, but not for much longer if Coco's fans have anything to do with it.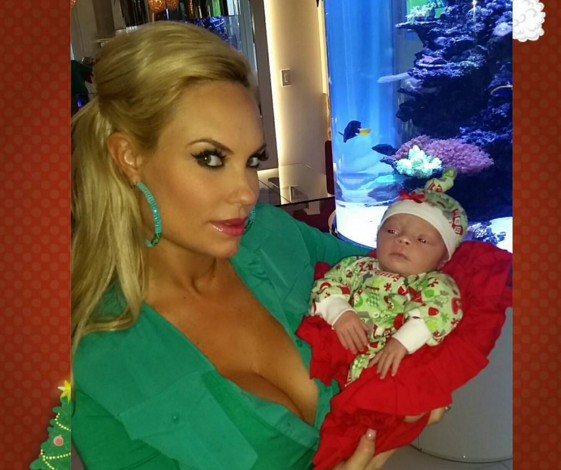 Encouraging the 36-year-old model to ignore the criticism and ill will, one Instagram user wrote: "Don't mind the haters, they are well jel. Post as many pics as you like!" (sic)

In words which will resonate with the vast majority of mums out there, she continued: "You are obviously a proud mama. Enjoy it. They grow up too fast. My baby girl is eight and it went like a flash."

Echoing this. another fan of the Texas-born model wrote: "Sorry to hear people are actually hating on your baby girl pics.You're a new mommy, that's what we post about. This is our life focus right now."

We couldn't agree more - Keep those beautiful photos coming, Coco!