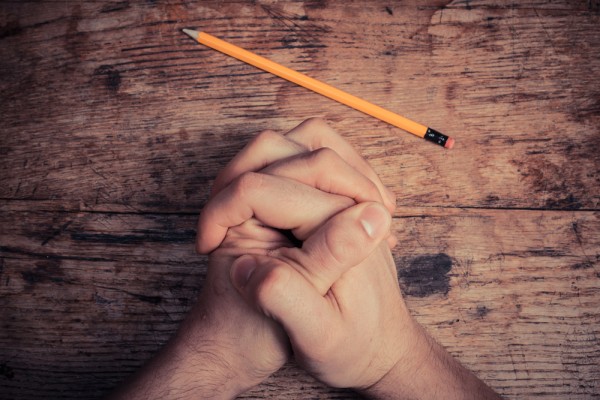 As parents, it's always heartening when we see our positive attributes mirrored in our children, and equally as exciting when we realise we share many of the same interests.

With this in mind, it's perhaps unsurprising that one dad from the United States struggled to communicate genuine regret over his daughter's failure to arrive to school on time following a Bruce Springsteen concert.

Despite apologising for his daughter's late arrival, Patrick Pipino from Saratoga Springs, New York refused to sugarcoat the reason behind it, writing: "In the interest of honesty, I feel it is my obligation to be straight with all of you as to the reason."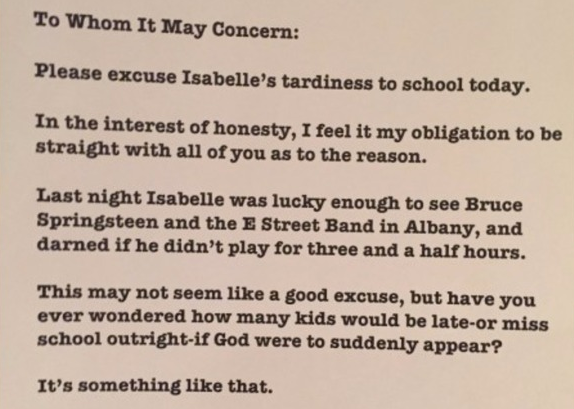 "Last night Isabelle was lucky enough to see Bruce Springsteen and the E Street Band in Albany, and darned if he didn't play for three and a half hours," revealed Patrick in a note which he subsequently shared on social media.

Finishing off the letter which The Boss himself then shared on his own Twitter account, Patrick reasoned: "This may not seem like a good excuse, but have you ever wondered how many kids would be late - or miss school outright - if God were to suddenly appear?"

Leaving no doubt as to his stance on the matter, Patrick allowed school officials to momentarily ponder his question before finishing "It's something like that."

Share if you're with Patrick and The Boss on this one!