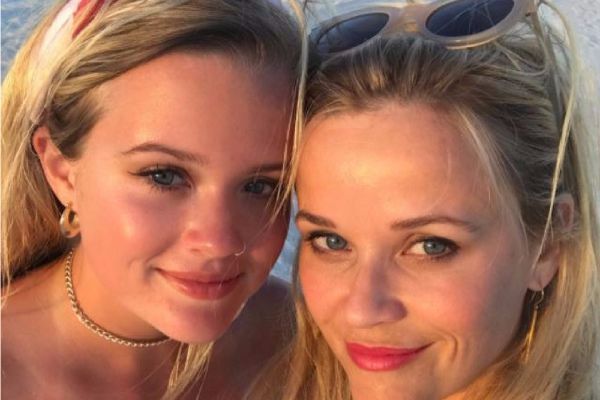 When we think of actress Reese Witherspoon, we can never imagine her being an awkward teenager.
Given that her 18-year-old daughter Ava always looks stunning, we imagine Reese looked just like her back in the day.
However, last night the Cruel Intentions actress posted a photo of herself to Instagram which proved even she went through an awkward stage.
Comedian Stephen Colbert challenged celebrities to share an embarrassing photo of themselves while they were going through puberty to raise money for people affected by the hurricanes in Puerto Rico.
Stephen and actor Nick Kroll kickstarted the challenge with their own photos and asked their fellow celebrities to get involved with one thousand dollars being donated to hurricane relief efforts for each post.

Reese accepted the challenge and posted a photo of herself wearing glasses and grinning. "Giant glasses, awkward hands, feeling 14", the popular actress wrote.
While Reese may have felt awkward, she still looked adorable.
Other celebrities soon joined in the fun, with Jimmy Kimmel posting a photo of himself as a gangly teen with sunglasses.
Joker James Corden also shared a photo of his clean-cut teenage self, captioning it as if he were on a dating site.: "Hello ladies, I'm James From High Wycombe, England", he wrote on Twitter.
Hello ladies.... and @nickkroll and @StephenAtHome, I'm James from High Wycombe, England. #PuberMe #PuertoRicoRelief pic.twitter.com/usuL9lH9GJ

— James Corden (@JKCorden) September 28, 2017
Other celebrities who shared their own teen throwbacks included Judd Apatow, Lena Dunham, Billy Eichner, Conan O' Brien, Lena Headey, America Ferrera and Sarah Silverman.

Chelsea Handler shared a photo of herself in wearing a beauty queen sash and outfit with a bouffant hairdo. "My awkward phase came in my early 40's", she joked.
Even the Backstreet Boys shared a group teenage photo of themselves in their heyday.
We love this challenge – it's comforting to know that even Reese Witherspoon has a dodgy photo or two in her past!