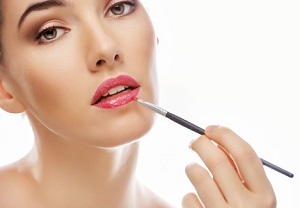 We will all admit to being anal when it comes to washing our hands after the bathroom, after feeding our pets and before preparing meals, but what about those other times when we need to be protecting ourselves against harmful bacteria? Here are some examples of hidden bacteria that you need to be aware of.
1. Hairbrush
You use it everyday, but are you aware of just how much bacteria is clung and compacted on your hairbrush? The build-up of dead skin cells, oils and product residue is not the most harmful thing in the world, but it can be a cause of scalp irritation.
2. Makeup and brushes
Your makeup brushes collect dead skin cells and dirt, so naturally, when they are applied to your face, they can trigger skin conditions. It's also important to throw out your makeup once it has expired, as there have been many cases where yeast bacteria have been found in old, expired bottles.
3. Nail clippers
Bacteria tends to gather and cling to the area just beneath the overhang, between your nail and fingertip, meaning it will transfer to your nail clippers when you cut. Unless you clean the clippers after use, this bacteria will transfer back onto your finger.
4. Razor
The importance of keeping a healthy and safe routine when shaving cannot be emphasised enough, and this is particularly true when it comes to safeguarding against bacteria. Dead skin cells accumulate on your razor after each use, and leaving it to sit in a hot atmosphere that breeds harmful bacteria can be dangerous. Be sure to replace your blade every two weeks or after five to 10 uses.
5. Mobile phone
Think of all of the places your phone goes during the day – it's not surprising to hear that it is a breeding ground for some very harmful bacteria. Indeed, a study carried out recently in the UK found that many mobile phones carried Staphylococcus, which causes food poisoning, impetigo and septicemia. Be sure to wipe your phone every few days to remove any of that horrible surface bacteria.