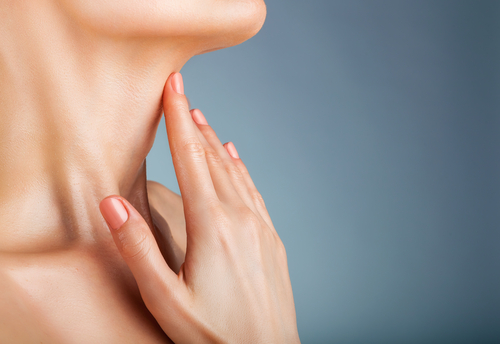 You don't need to show off a lot of skin or cleavage to look sexy. By taking care of your décolletage, the upper part of your torso including your chest and neck, all eyes will be on you.
Cleanse
Makes sure you cleanse the area just like you would your face. Dirt and grime can clog pores in this area also so it is important you keep it clean.
Exfoliate
Just like you would your face, exfoliate this area of your body. Stick to your facial exfoliator though as body ones can be too harsh on this sensitive area.
Nourish
Make sure you give it plenty of moisture to keep it soft and supple. Go for products containing shea butter, coconut oil and almond oil to really nourish the area and reduce any dry patches.
Reduce redness
Sometimes the area just below your neck can experience red patches. It can be there for a number of reasons including allergies, dry skin, and even how you are feeling. Eliminate what it could be so that you can get to the root of the problem and sort it out.
Contour
When you are going out, give your cleavage a little boost by contouring the area. Using your bronzer, simply create a Y starting at your sternum and going around your breast up towards your shoulders. the key to making it look natural is to blend, blend, blend.