The most popular baby name trends vary from year to year but one that always seems to appear is names inspired by flowers. The delicate and beautiful monikers are huge favourites with new mums, especially for those who have just welcomed daughters.
Flower names are set to be huge in 2020 so we decided to put together a list of our favourite flower names to give you expectant-mamas some inspiration.
We know choosing a name for your newborn can seem impossible at the best of times but perhaps one of these monikers will be perfect for your little bud.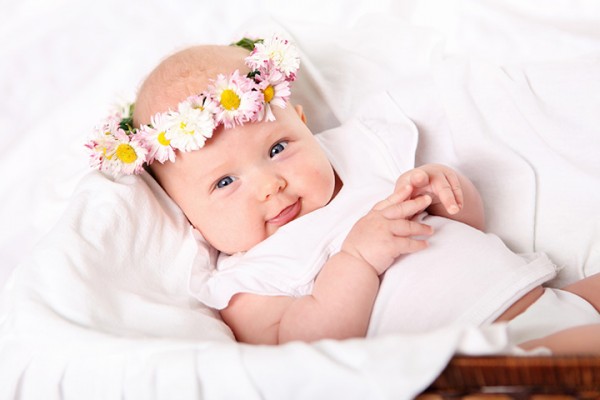 Poppy meaning red flower

Daisy meaning day's eye

Lily meaning pure

Rosie after the beautiful red rose

Marigold meaning golden flower

Fleur meaning flower in French

Blathnaid meaning blossoms in Irish

Violet meaning affection and virtue

Primrose meaning first rose

Holly after the festive plant

Ivy which symbolizes eternity

Sage meaning wise

Belladonna meaning beautiful lady

Clover meaning good luck

Flora after the Roman goddess of flowers

Posy meaning a bunch of flowers
What flower name do you love the most?