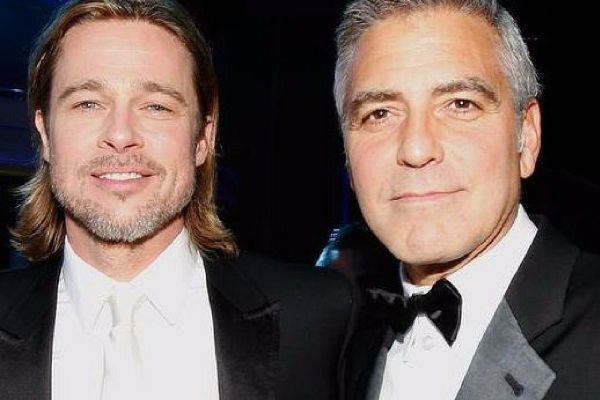 Brad Pitt dropped in on a helicopter to see his close friend George Clooney and meet the twins Ella and Alexander on his way home from Glastonbury.
After partying till 7am in Glastonbury, dancing to techno music in the Rabbit Hole bar with friends including David Beckham, Brad's next port of call was Casa Clooney.
According to The Mirror, Brad decided to drop in on his way home from the festival and landed in a helicopter in a field next door to George's country house in Oxfordshire.
Brad and George have been firm friends for many years since starring together in Ocean's Eleven.
It's believed they fell out for some time because Brad's former wife Angelina Jolie did not get on with George's wife, human rights lawyer Amal Clooney.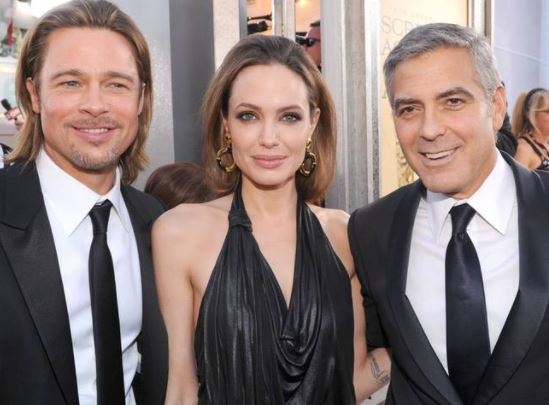 However, after Brad's divorce, they seem to have put their differences aside and George is said to have helped Brad recover from his marriage split.
A source said: "George and Brad have grown really close since he split from Angelina.
"Brad was overheard telling his friends at Glastonbury that he was off to see the Clooneys and their new arrivals.
"He was very excited about George becoming a dad for the first time. Their friendship means a lot to him, and George keeps him grounded."
No doubt dad-of-six Brad will have lots of helpful parenting tips to share with George.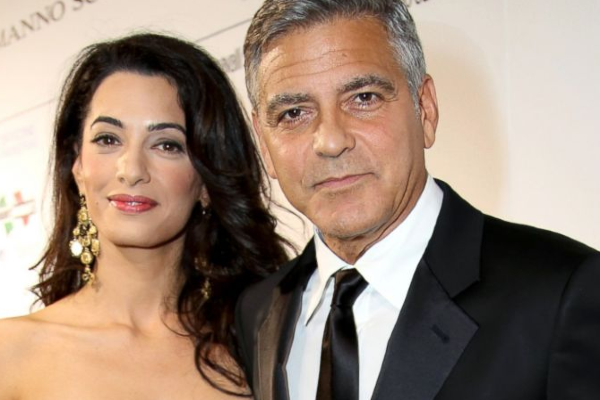 We've yet to see a photo of the Clooney twins but according to George's dad Nick they are "beautiful."
"They're beautiful babies," he gushed. "I'm supposed to be a reporter, therefore observant, but I really don't know how to describe one beautiful baby from another beautiful baby."
When asked what features the little ones had he said his wife Nina would have to be consulted.
"My wife would be the one you'd have to talk to as to whose nose looks like grandpa's nose or grandma's nose. They are perfect." However, he did reveal that both twins had dark hair.
Meanwhile, George's business partner Rande Gerber described the twins as "The perfect mix of both George and Amal. They really are so cute. They're doing great."
We bet they are adorable – we can't wait to see some photos of them.