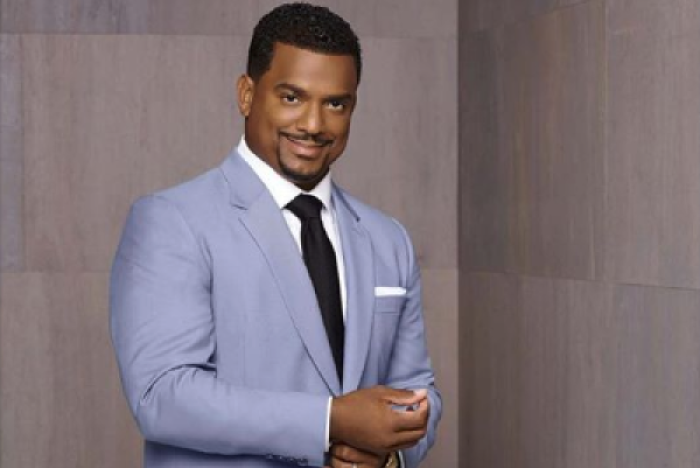 Alfonso Ribeiro and his wife Angela Unkrich are expecting!
The former Fresh Prince of Bel Air star made the announcement on Instagram today.
Angela is lined up behind her two sons with a big smile. Both boys have on white tops that they've stuffed to look like a baby bump.
The Strictly Come Dancing star is matching both of them, cradling her own and very real bump.
"Guess which bump is already kicking?" asked Alfonso. "Baby Ribeiro due Spring 2019".
Many fans have commented with congratulations to the happy couple.
"Where is Tom Jones to sing a song?" said a fan in reference to the actor's iconic Carlton dance.
"How exciting. Congrats to you and your family," said another.
That #Friday Feeling! Have a Great #Weekend Everyone! #TGIF #Carlton #FreshPrince #Dance pic.twitter.com/7Nz9z6RCcG

— JG Speedfit (@JGSpeedfit) November 2, 2018
This will be the happy couple's third child together. They share two sons - Alfonso Lincoln Jr and Anders Reyn.
Alfonso also has a daughter Siena with ex-wife Robin Stapler.
Congratulations to the parents and we can't wait to meet your little boy or girl!