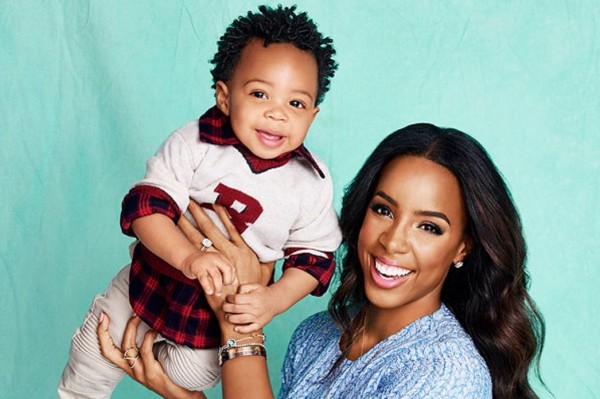 Do you remember the first time you looked at your naked body after giving birth? We'll take that as a resounding 'yes', because that moment will likely stay with you FOREVER!
Yep, suddenly it's like looking at someone else's body; and while it's most certainly new, it's not always that nice, is it? Indeed, we have to remind ourselves that what we have just achieved is an incredible miracle, and these changes were well and truly worth it.
One person who can totally relate to this struggle is singer Kelly Rowland, who is getting refreshingly real about her thoughts on her post-baby body.
Kelly has co-written a new book – and the title says it all, really: Whoa, Baby! A Guide for New Moms Who Feel Overwhelmed and Freaked Out (and Wonder What the #*$& Just Happened).
In a promotional interview for her epically-titled book, the 36-year-old – who welcomed son Titus with husband Tim Wetherspoon in 2014 – described looking at her 'lady parts' with a mirror after birth as the 'world's worst idea'.
"I had to just keep reminding myself that, 'You had a baby, Kel.' But I was hard on myself, I really was," she told the hosts of USA Today.
"We go to get it all done up and trimmed and waxed, and this and that, and it's all swollen and crazy, and you're just wondering what just happened…Your vajayjay does not look the same for a very long time."
The 36-year-old carried on in hilariously candid fashion: "Throughout my pregnancy, but even more so afterward, Dr. B. (Tristan Bickman) made me feel like what was happening to my body was completely natural. No matter how nasty or scary – the Frisbee boobs, the stretched-out vag, the clumps of hair falling out every morning."
She also went on to compare her post-birth nipples to 'UFOs'. As if we needed another reason to absolutely love the former X Factor judge.
It's safe to say we can absolutely relate to everything Kelly is saying, here – what do you think?