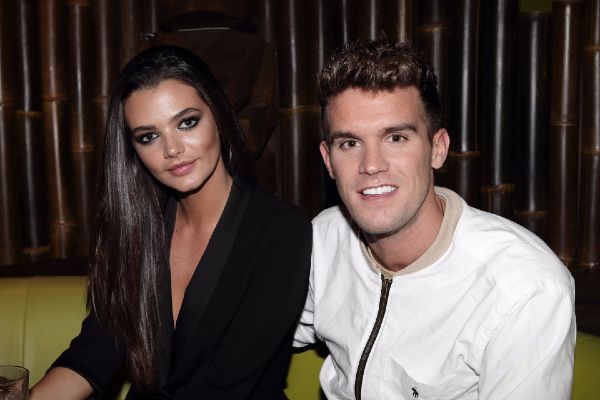 A few weeks ago, Geordie Shore star, Gary Beadle, announced that he was expecting a baby with long-term girlfriend Emma McVey.
Well, we now know the sex of the baby, thanks to an interview with HELLO! magazine.
They are expecting a BABY BOY, and we're so excited for them.
"We're having a boy. For me, obviously I wanted a boy, so I'm buzzing," he said.

His glowing girlfriend added: "We both guessed right. I didn't mind either way. Gaz really wanted a boy, though."

"I think he'll be hyper! He'll have lots of energy. I've got mates who have little girls, but once they start wanting to wear make-up and putting little dresses on, I wouldn't have a clue what I was doing. With a boy at least he'll get to that age where he'll want to do sports and I can dress him properly," said Gary.
The mum-to-be also shared the story of how she discovered her pregnancy, saying: "I was feeling ill and I'd been fainting quite a lot, but apparently that's normal."
"Then I ended up fainting in Asda. I was on my own and remember feeling dizzy. Then I woke up on the floor with my head on a woman's Mulberry bag. I thought it was to do with having low iron because I've had that before, but then I realised I was actually pregnant."
We're excited for the couple, and can't wait to meet the little man!