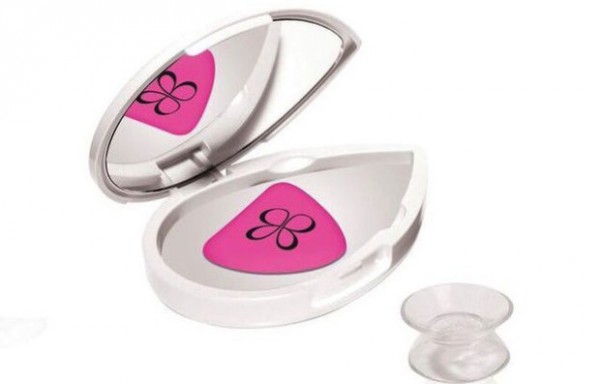 We've done it all: a wibbly, wobbly line with a shaky hand, a smudgy mess, and worst of all, one side perfect the other a holy show. Truly heartbreaking stuff.
We're talking about eyeliner of course – and now a nifty little gadget promises to make these common eyeliner blunders a thing of the past!
Beautyblender's new Liner.Designer is a little rubber tool which when placed on our eye allows us to draw a steady line a la Adele. And to make our lives even easier it also comes with a magnifying mirror with a suction cup so we can stick it to the wall and line to our heart's content.
Eyeliner is a great trick for busy mums. One flick accompanied by a coat of mascara works wonders to open our eyes in seconds and make us look 'done' (or more importantly 'awake').
If you want to get your mitts on the Liner.Designer it will be available online at Sephora from March for $16 (£11).