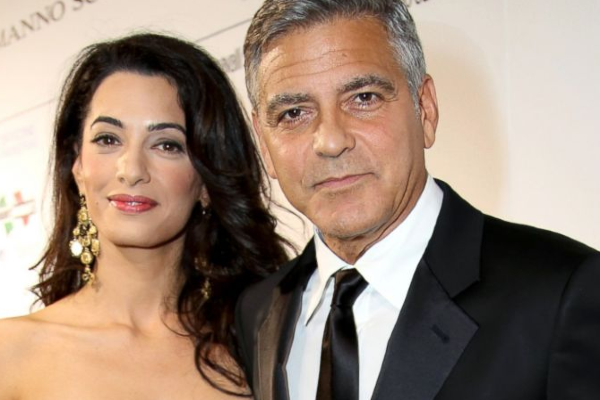 New parents George and Amal Clooney have been doing their best to keep their two-month-old twins out of the press and have not released any photos of the little ones on social media or to publications.
Despite their wishes for privacy, they have been hounded by paparazzi, with photographers going to extreme and illegal lengths to take photos of the twins.
The actor released a statement saying desperate photographers had trespassed on his property and then took photographs of twins Ella and Alexander inside the living room, according to Harper's Bazaar.
George was incensed by their outrageous actions, saying: "Over the last week photographers from Voici magazine scaled our fence, climbed our tree and illegally took pictures of our infants inside our home.
"Make no mistake the photographers, the agency and the magazine will be prosecuted to the full extent of the law. The safety of our children demands it".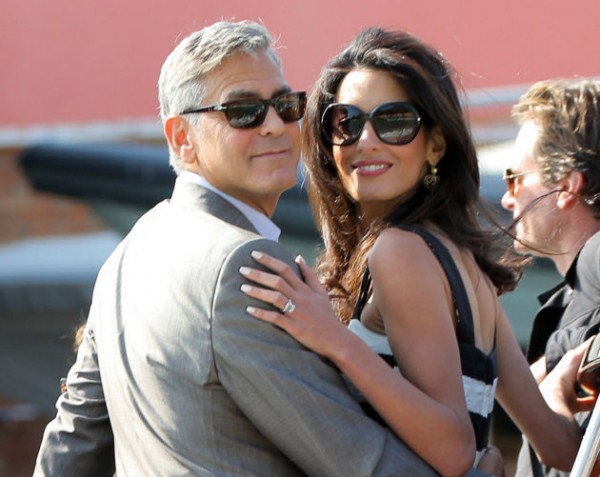 It is shocking that these photographers went to such extreme lengths to take photos of their babies, we don't blame George and Amal for being so angry.
Sadly, it's just the latest in a line of incidents where celebrities have had to defend their children's privacy from paparazzi.
Recently Ashton Kutcher appealed to the press not to take or publish photos of his two young children. The actor took to Twitter to politely ask the media to leave his kids out of the spotlight.
"I continue to kindly ask, please don't post/publish photos of our kids. They haven't chosen life in the public eye," he said.
The That 70's Show star made the plea after the press took pictures of them at a diving competition in Budapest, Hungary. The family are visiting Budapest while Mila is filming her upcoming movie, The Spy Who Dumped Me.
l continue to kindly ask, Please don't post/publish photos of our kids. They haven't chosen life in the public eye.

— ashton kutcher (@aplusk) July 17, 2017
His plea came after photos of his children - daughter Wyatt, two, and six-month-old son Dimitri - were published online.
"Yes, we took them to a public place (we like sharing life with our kids). No, that doesn't mean we are OK with their photos being published. Please," he tweeted.
"Why is it so hard for publications to respect that I would like the identity of my child kept private for safety reasons? Please honour that."
In America, most respectable media publications adhere to the "No Kids Policy". Under this policy, the media agree to refrain from publishing pictures of celebrities' kids.
The only exception is if a famous parent puts their child out there for the specific purpose of being photographed, for example, attending a red-carpet event.
It is a shame that George and Amal's wishes are not respected and that their private property is being invaded by paparazzi. What do you think mums?