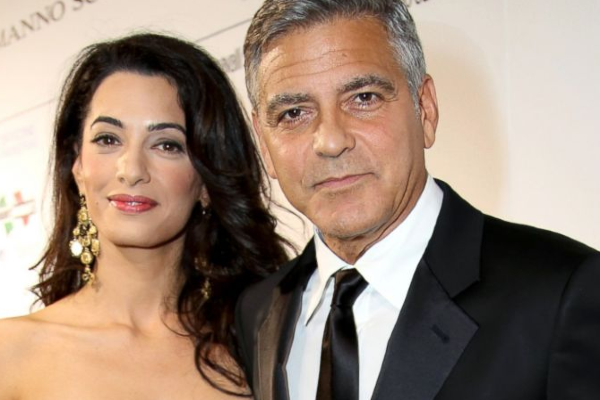 We were very excited to hear our favourite couple George and Amal Clooney had welcomed their twins into the world and George's dad Nick is absolutely over the moon also.
He spoke exclusively to Good Morning Britain about his joy at the arrival of his grandchildren. He and his wife Nina met the twins on Skype shortly after their birth.
"They're beautiful babies," he gushed. "I'm supposed to be a reporter, therefore observant, but I really don't know how to describe one beautiful baby from another beautiful baby."
When asked what features the little ones had he said Nina would have to be consulted.
"My wife would be the one you'd have to talk to as to whose nose looks like grandpa's nose or grandma's nose. They are perfect." However, he did reveal that both twins had dark hair.
He joked that George should "recover in a few days" and heaped praise on both new parents.
"George will be an absolutely wonderful father, Amal will be - and already is - a magnificent mother. "I'm constantly amazed by her. She is an incredible woman. George certainly married up!"
Nick thanked the couple's fans for offering their best wishes, saying: "They have sent good wishes, they have kept attentive watch on this event as it unfolded and we have been aware of that and we have really been very, very grateful, thank you."

When asked how George would deal with changing nappies, his dad remarked: "George will be hands on entirely and will do it with humour and joy."
Human rights lawyer Amal gave birth to the couple's long-awaited twins Ella and Alexander on Tuesday morning in London's Chelsea and Westminster Hospital.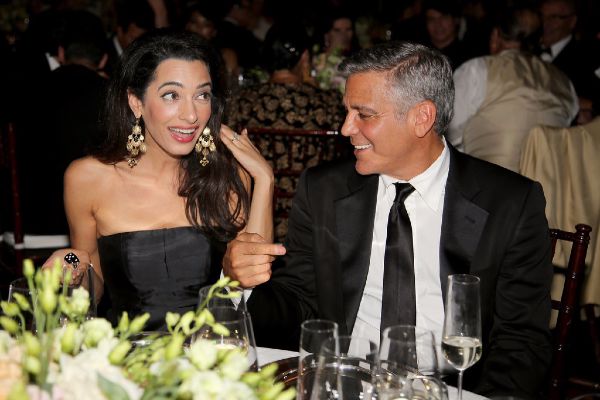 The actor's spokesman announced the exciting news later that day in a statement saying: "This morning Amal and George welcomed Ella and Alexander Clooney into their lives.
"Ella, Alexander and Amal are all healthy, happy and doing fine.

He concluded with a joke: "George is sedated and should recover in a few days."
Meanwhile, Amal's mum Baria Alamuddin who was present for the birth has been spotted out shopping in London, no doubt picking up some presents for her grandchildren.
We are so happy for George and Amal and wish them all the best.