The Duke of Cambridge has been picking up where his mother, Princess Diana, left off.
In 1988, the late Princess of Wales helped open Acorns Children's Hospice, and Prince William returned on its 30th anniversary to visit with the children.
The Birmingham charity provides specialist care for life limited and life threatened children and their families.
.@AcornsHospice was opened in 1988 by HRH's mother, Diana, Princess of Wales – and today The Duke will join in celebrations for the charity's 30th anniversary #RoyalVisitBirmingham pic.twitter.com/NzwEkbP0tg

— Kensington Palace (@KensingtonRoyal) September 18, 2018
William received the royal tour, going from room to room and spending time with as many kids in the hospice's care as he could.
And the father soon discovered that one of the young girl's shared a special interest with his son Prince George.
"Is that a triceratops?" He asked while eyeing one of her toys. "George is obsessed with dinosaurs".
The doting dad said that the five-year-old has been educating the whole family on the prehistoric creatures.
"We've been learning all about them," he explained.
Prince George is obsesssd with dinosaurs, says Prince William. We've been learning all about them. That's a rite of passage for every mother/father of boys! @AcornsHospice pic.twitter.com/562mYGJK6M

— Rebecca English (@RE_DailyMail) September 18, 2018
It seems like the little royal has found a new passion and loves learning about the age of the dinosaurs in his spare time.
So far, Prince George has shown a fondness for typical boy interests - like police cars and toys.
In fact, William even joked that joining the Scotland Yard could be his son's dream job.
But only time will tell what little George will choose to be when he grows up.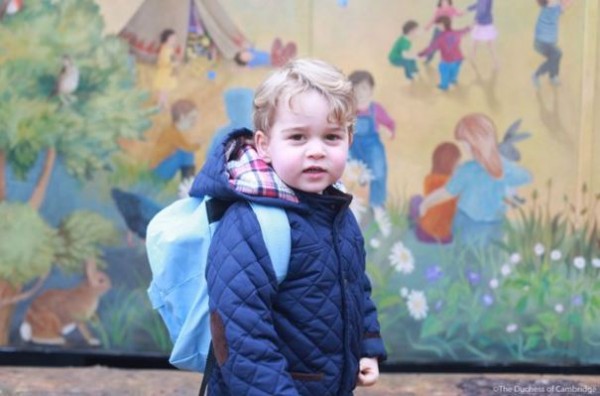 Perhaps he will keep up his keen interest in palaeontology and pursue his passion of learning about his beloved dinosaurs.
Until then, however, it appears William and Kate will have to continue to hear more facts about the Jurassic reptiles.