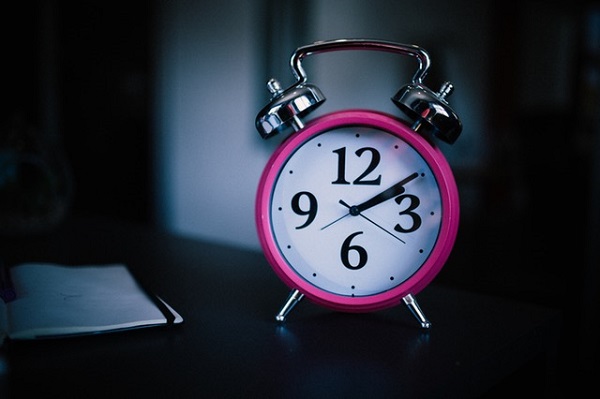 On Sunday, March 26, the clocks spring forward, and you can bet your little one doesn't get the memo! Don't panic though; this doesn't have the early morning disaster that comes with turning the clocks back in October.
So, let's get it straight in our minds – if your little one currently sleeps 7pm-7am (I know this is a hilarious joke for many of you, but let's just pretend!) then on Sunday, March 26, they will wake up at the new time of 8am (ooh, lovely) but bedtime won't be until 8pm that night.
Don't forget that evenings will be lighter as a result, so if you haven't been using blackout blinds yet, then you may need to invest now. You may want to rehearse what you're going to say to your pre-schooler when they ask why they're going to bed when it's still daytime. I tend to tell my four-year-old that, in the spring and summer, we have more light from the sun to help the plants to grow - he seems to accept that! Have a look at the scenarios below, and see if you want to do anything about the clock change based on your child's current schedule.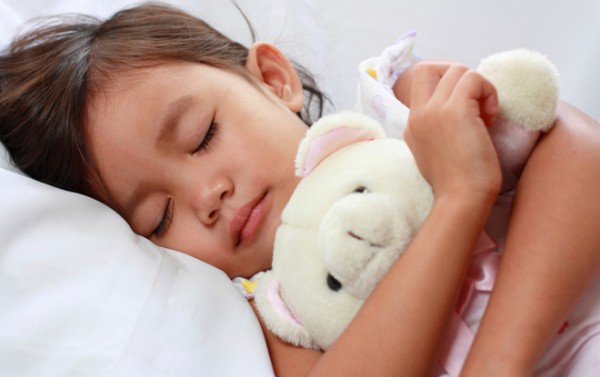 Scenario 1 (smug alert)
Your child sleeps 6pm-5am (currently a little bit of a hellish early start with a bedtime that's a bit crazy early). Do nothing, and your child's schedule will become 7pm-6am. Allow yourself a little moment of smugness.
Scenario 2
Your child's current schedule is 7pm-6:30am, but now the evenings are getting milder and lighter you find yourself wishing you could stay out a bit longer. Do nothing – embrace the new schedule of 8pm-7:30am, and enjoy more time at the park, fish and chips on the beach, and family BBQs in the garden.
Scenario 3
Your child sleeps 7:30pm-7am (a nice schedule that works well both ends of the day). You're going to end up with a bedtime of 8:30pm, and a morning wake of 8am…so you may feel you lose a bit too much of your alone time in the evening and maybe end up being late for nursery in the morning.
You want to make a change to either keep your current schedule or only let it slip by half an hour instead of the full hour. If your child no longer has a nap, then all you need to do is wake your child 10 minutes earlier each day and put them to bed 10 minutes earlier too, until you get back to the right timings. Don't forget to alter their Gro-Clock or similar wake-up clock, if they have one. This tends to be pretty straightforward when there's no nap, so they're exhausted by bedtime anyway.
You may even get away with not changing morning wake time and seeing if you can get them down that bit earlier at bedtime anyway. Cue a bit more smugness if you manage, therefore, to lengthen their night sleep. If your child does nap, then you need to make sure you move the nap timings along with the morning wake and bedtime, too. Don't forget to move meal times as well. If you have an easygoing child, then you might be able to move the schedule by 20 minutes a day; if you have a sensitive child, then 10 minutes a day will be enough.
Scenario 4
Your child sleeps 8pm-6am. So, bedtime will end up at 9pm, and that's pretty late (I'm thinking about going to bed myself at 9:30!), but morning wake will become a more pleasant 7am. Some babies and young children will only sleep 10 hours overnight, so if this is the case with your child then you'll want to follow the steps in Scenario 3. If it helps, you can start a few days before the clock change, so that you're mostly done by the Sunday and you don't end up with the very late bedtime. However, you may want to use this as an opportunity to see if your child will sleep any longer during the night. To do this, don't move the morning wake time earlier…just change the naps (if there are any) and bedtime (again 10 minutes earlier each day) and see if it affects morning wake time. If your child is transitioning to fewer naps (i.e. you've had to make bedtime later than you wanted to, because a late nap means they won't go to sleep any earlier) then this can work out quite nicely with the clock change as you can pull bedtime forward, leave morning wake time, and drop the nap that you've been struggling to fit into the day.
I hope this helps! If you have any questions feel free to ask me in the comments below.