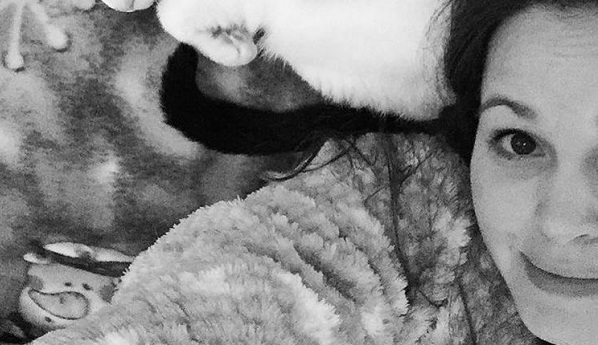 Anyone who has welcomed a child into the world will know that, just because your baby is now in your arms, doesn't mean that bump is just going to magically shrink back to pre-pregnancy size – and why should that even matter?!
We can completely empathise with Giovanna Fletcher's frustration then, after a stranger 'laughed' at her post-baby body – just two weeks after welcoming her second child with singer husband Tom.
Giovanna, who gave birth to son Buddy with the McFly star on February 16, took to Facebook to recount the 'baffling' encounter and to urge others to 'spread love' rather than point the finger of judgment.
"A few days ago I had a near stranger point at my stomach, laugh and say 'Oh look, Mummy's still got her tummy'. This was 11 days after giving birth. I was so shocked I laughed. But the words have stuck with me," recalled Giovanna, who is also mum to son Buzz, who is almost two.
Calling on other mums to cherish the changes that pregnancy brings to their bodies, Giovanna added: "Yes, I still have a bump. But that bump kept my little baby boy safe for a whole nine months. That bump has filled my world with even more love and light than I knew possible. That bump is a miracle worker. My bump will slowly go over time, but I'll never stop being thankful to it and my body for everything it's given me."
As you can imagine, Giovanna has received an overwhelming outpouring of support on Facebook, with her post clocking up over 82,000 likes in just over two hours; clearly her message has struck a chord.
Well done to Giovanna for speaking out about that encounter – her empowering message will undoubtedly make people pause for thought in future.
SHARE to remind mums to cherish their post-baby bodies for their amazing super powers.