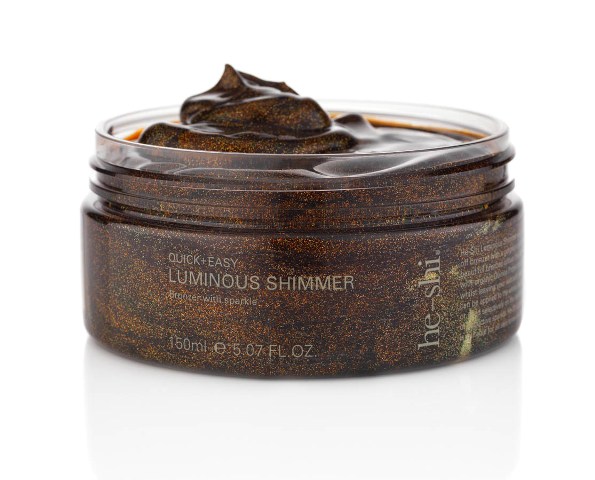 Summer disappeared very quickly, and a cold Autumn has arrived. However, just because the weather is freezing, it doesn't mean your skin should be pale and pasty. A bit of a glow will instantly have you looking and feeling better, no matter what the weather.
We are loving the new tanning product He-Shi Luminous Shimmer. This is a subtle and sophisticated bronzer, that offers a gorgeous glittering finish. This will enhance your skin tone, even as the evenings get dark. With innovative ingredients, this instant tan will ensure you achieve the ideal glow.
This product is enriched with organic quinoa protein, amino acids, and vitamin E. It has a natural-looking temporary colour and you have a choice of colour. It is quick drying and non sticky. The tan is also paraben free.
He-Shi Luminous Shimmer is a great product for mums as it is easy to put on, and also washes off, so it's perfect if you just want a bit of a shimmer for a night out or event.