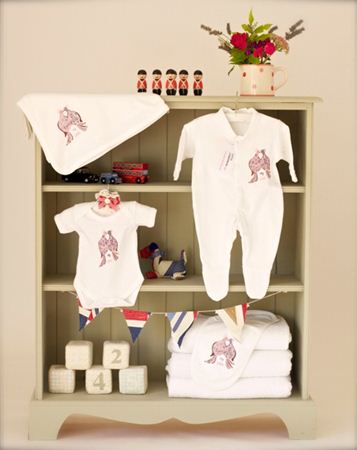 If you are looking for a baby gift that is unique, top quality and really special, we recommend you check out Ruby and Freddies. This baby boutique has a fabulous collection of baby clothes that make for the perfect gift for baby, whether it's for a birthday, christening or Christmas.
Ruby and Freddies proudly design, manufacture and print their clothing in Britain. The designs are based on cockney rhyming slang, and there are currently 3 beautiful designs to chose from; Boat Race, Apples and Pear Stairs, and Turtle Dove-Love. The range is called Little Londoners and is 100% cotton so is perfect for baby's delicate skin. Included in the range are sleepsuits, vests, pram blankets and in the gift sets are burp clothes for babies up to 12 months.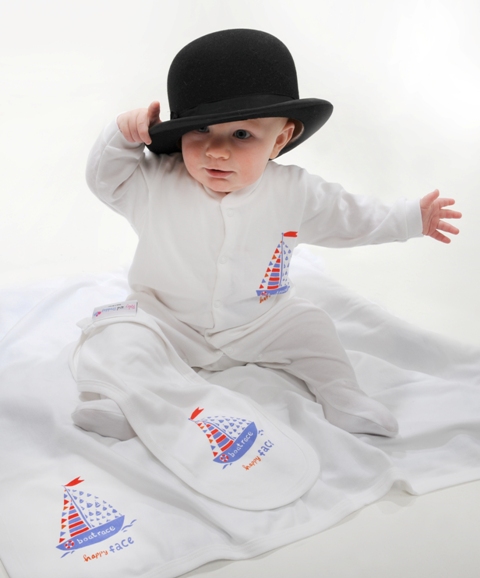 This up-and-coming British company was only launched spring/summer 2012 and has already been featured in British Vogue. Ruby and Freddies currently stock other brands but next year will see the launch of the full children's clothing range for up to 5 years of age.
Ruby and Freddies also offer nappy cakes, baby cupcakes, baby giftsets and handmade cushions, all of which are ideal as gifts for baby.
These stylish and funky baby items can be bought in boutiques in the UK and online at
www.rubyandfreddies.co.uk
. Check out their online store to see more of their gorgeous collection.