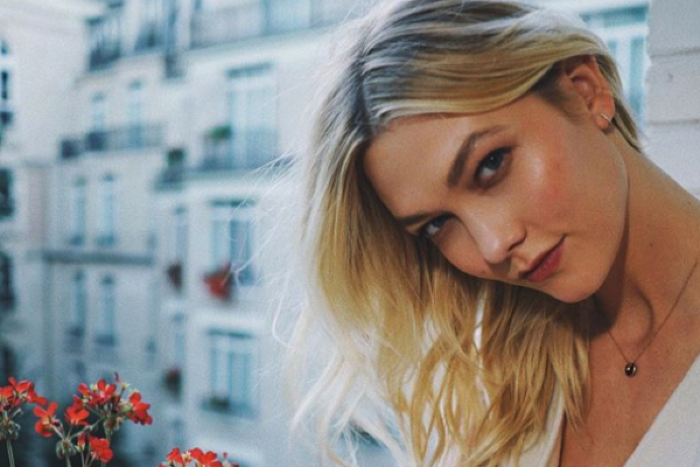 Karlie Kloss has officially tied the knot with long time boyfriend Joshua Kushner.
The supermodel shared a gorgeous photo of her and her new hubby on the big day.
It is simply captioned: "10.18.2018" with a love heart.
The perfect pair are glowing, laughing and holding hands in the adorable photo. Joshua can't take his eyes of his beautiful bride.
Karlie looks stunning in her classic, white wedding dress, adorned with delicately laced sleeves and a long, trailing veil.
Despite their high social status, the two decided to have a minimalist ceremony, inviting just under 80 close friends and family members, reports People.
They were married on Thursday in upstate New York in an intimate ceremony, and afterwards, stole away for some fabulous wedding photos surrounded by forest trees.
Karlie and Josh announced their engagement just three months ago after six years of dating.
It's no surprise that their wedding celebration was a sweetly small gathering, for the couple have always been private in regards to their personal lives.
When asked why so secretive, Karlie revealed she lives her life by Caroline Herrara's mantra: "A woman who's an open book is boring."
However, a source told People that the millionaire and Victoria Secret model plan on holding a larger celebration in the spring for all their loved ones that weren't in attendance.
Many celebrities have already congratulated the bride and groom, including Gwyneth Paltrow and Reese Witherspoon.
Priyanka Chopra, who plans on having her own wedding in the new year, said: "Omgeeee congratulations to you both! Much love."
Congratulations to Karlie and Josh, and we wish you all the best in your future together.