There's no doubt Harry and Meghan's baby will be treated like a prince or princess when they arrive in 2019.
Fans of the royal lovebirds have been showering the parents-to-be with gifts during royal engagements and it was no different last night at the Royal Variety Performance.
Meghan greeted the public as she arrived at the lavish event and was given one very special children's book for the royal baby.
According to Hello, one fan gave the mum a classic children's book and Meghan plans on reading it to their tiny tot.
My little girl Lucy was honoured to meet Meghan and give her a gift for the baby #RoyalVarietyPerformance #harryandmeghan #RoyalVarietyPerformance2018#DukeAndDutchessOfSussex pic.twitter.com/XH8Id1wy8f

— Jo Wiggins Annand (@jowiggins1) November 19, 2018
It is believed the Duchess of Sussex was gifted a copy of beloved children's book Peepo! By Janet and Allan Ahlberg.
Peepo! is one of the most loved books for babies and toddlers.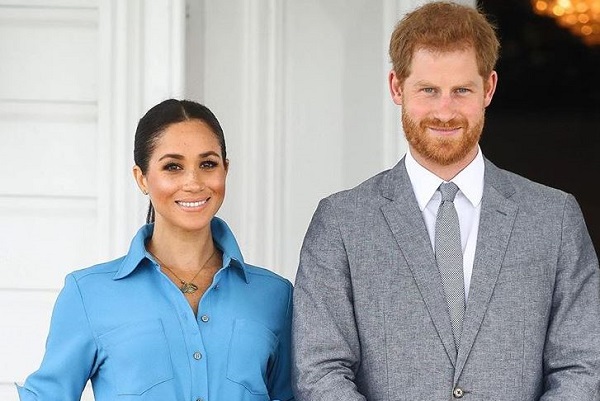 It follows a baby through the day in a style full of wit, charm and ingenuity. A series of holes peeping through to the next page leads the child on to the next stage in the day, giving a hint of what is to come.
We're sure Harry and Meghan will read the touching tale to their future son or daughter when Meghan gives birth in the Spring.
The expectant-mum dazzled at last night's event. She looked as happy as ever as she showed off her growing baby bump in a floor-length, mermaid-style skirt with a black-and-white sequin top.
The Duke and Duchess of Sussex confirmed their joyous baby news on October 15, 2018. Rumour has it the duo will be welcoming their first child in the March of 2019 and we couldn't be more excited for them.
Feature Image: Instagram