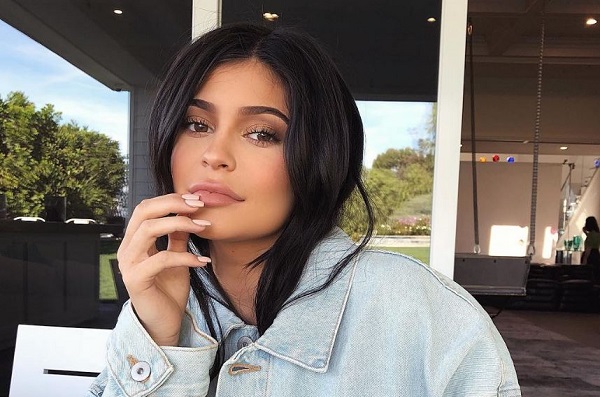 Kylie Jenner hosted the most extravagant Thanksgiving celebration with her family over the weekend.
The reality star and her family flooded their social media accounts with photos from the lavish affair, but fans couldn't help but speculate about one particular photo.
The family had plenty of food to dine on, from doughnuts to brownies and from cake pops to the big Thanksgiving dinner itself.
There was one dessert that has left fans wondering- did Kylie just confirm her pregnancy?
Kourtney shared a photo of turkey-shaped rice crispy treats, and it looks like one of the sweet treats has a bump.
Is this a hint to Kylie's pregnancy???!!?? Kourtneys snap at Kylie's thanksgiving @KylieJenner @kourtneykardash @BuzzFeedNews @BuzzFeedCeleb @BuzzFeed pic.twitter.com/khBC4A4Wxd

— fleet woof mac (@xbrittaschuler) November 24, 2017
One fan shared the photo to Twitter, she wrote, "Is this a hint to Kylie's pregnancy? Kourtney's snap at Kylie's Thanksgiving."
Unfortunately, Kylie has refused to comment on the rumours which have been circulating for months.
She has cut back on her social media usage, with fans pointing out the lack of full body shots on both her Snapchat and Instagram accounts.
Fans will be disappointed to hear that they will be seeing less of Kylie in the coming months as the star has decided to take a much-needed break from the spotlight.
According to People, it has been reported that Kylie is planning on taking a major break from the spotlight. The businesswoman wants to focus on her health and happiness. She believes that taking six-months off is the best step to take.
It looks like fans of the Kardashian starlet will be left guessing for quite some time.