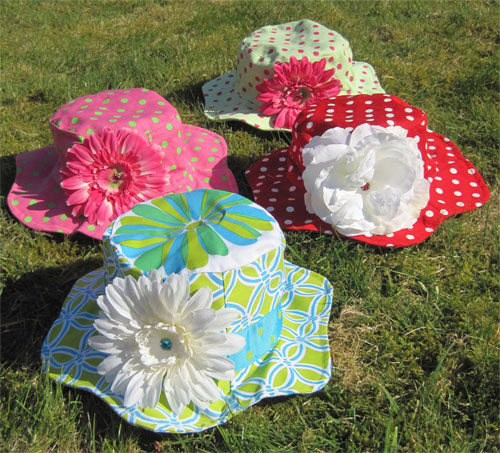 Jamie Rae, leading children's hat designer, have a fabulous collection to protect your child's head this summer. These hats see a combination or beautiful headwear and UV protection, creating the ultimate summer accessory for kids.
Babies and young children are still undergoing a crucial developmental stage, so they are more sensitive to the elements and need more protection. The harmful effects of Ultraviolet rays should be taken into consideration by parents during the summer months, and so Jamie Rae hats are ideal to protect your child.
Prolonged exposure to the sun is scientifically proven to cause long-term harm to the body. A significant portion of a person's exposure occurs before the age of 18, which, in turn, sets the stage for the development of both melanoma and non-melanoma skin cancers in later life. The face and head are especially vulnerable to sun damage, so it is important to protect your baby and young children from UV rays from an early age.
Jamie Rae hats combine a vibrant display of colours, patterns and stunning embellishments. These hats are suitable for any occasion whether you're going to the beach, for a trip into town or to a party. Not only are they fashionable and fun but also functional. These hats are handcrafted with the child's comfort in mind with soft, tightly woven breathable cotton. Each hat is specially treated to provide a high Ultraviolet Protection Factor (UPF), blocking up to 98% of harmful rays emitted by the sun. Hats also feature a wide brim to help protect the face, ears and neck, while also shading your child's eyes. There is also the added benefit of a Velcro chin strap to secure the hat in place, in case your child likes to pull his off.
Jamie Rae sunhats retail at between £17.95 and £18.95 and can be purchased through Jamie Rae Hats official stockists 'Topsy Toesy'
www.topsytoesy.co.uk