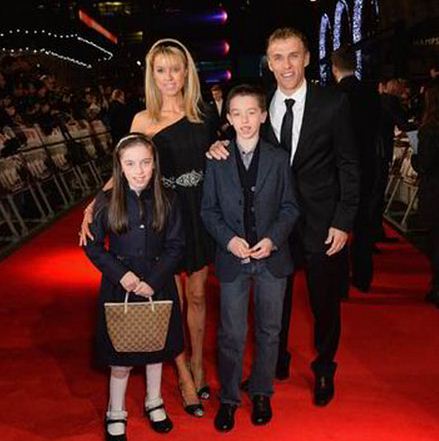 Our hearts go out to football star, Phil Neville, and his wife Julie, after it was revealed that hateful online trolls have targeted the couple's 11-year-old daughter in vicious Twitter rants.

Refusing to be silenced, the former England player's wife spoke out about the incidents, saying: "Phil has received death threats through Twitter and I've had people threaten to rape me."

Understandably, the couple, who tied the knot in 1999 and share two children together, are most horrified by the abuse levelled at their little girl, Isabella.

Isabella, who was born with cerebral palsy, has become the focus of the bullies' attention, with Julie revealing: "We had one incident where two guys put on Twitter that you can buy T-shirts and the actual writing on the T-shirts was: "Phil Neville's daughter is a spastic, she's a Cyclops and she has eight toes"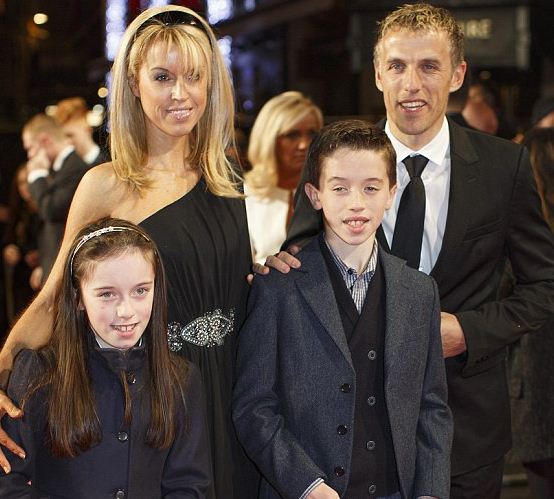 Devastated that their daughter, who has overcome the odds after being given just 24 hours to live following her birth 11 years ago, is now subject to cruel taunts from vicious football fans, Julie said: "People feel that they have no social responsibility on Twitter. If people posted these things through our letterbox they would be done for stalking."

The couple, whose treatment has come to light following police reports that online abuse has doubled in recent years, spoke in glowing terms about their daughter, with Julie saying: "We are so proud of Isabella. She is so pretty, and a confident and outgoing little girl who tackles her disability head-on."

Well done to Julie for speaking out against the cowardly bullies who hide behind their computer screens and target vulnerable children who deserve praise and admiration, not ridicule.