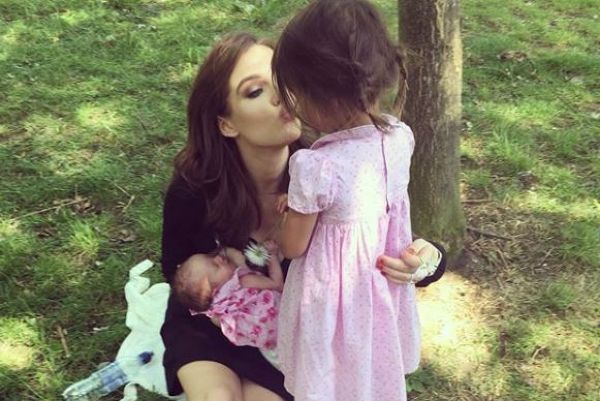 Helen Flanagan welcomed her second daughter into the world on June 22, and it looks like the actress is already sailing through life as a mum-of-two.
Helen has shared the most beautiful snaps with her two daughters- two-year-old Matilda and newborn Delilah, who is only six days old.
"My life now feeding my baby girl and making sure my big girl gets lots of love our girls @scotty__sinclair Matilda and Delilah so lucky, so in love with both my beautiful girls #DelilahRuby5daysold," the Coronation Street star wrote.
Helen proudly breastfed her baby girl as her family enjoyed a day out in the sun.
Many fans praised her for breastfeeding baby Delilah in public: "You look amazing and well done for being a proud breastfeeding mummy xxx"
Another added, "A lovely picture. So glad to see a fellow breastfeeding mummy."
"5 days after giving birth- In the park, in a dress and looking amazing? Not fair, another user joked.
We love how Helen has been documenting her life as a mum online. She even shared a photo shortly after she gave birth to Delilah.
She posted a black and white snap where she can be seen in a birthing pool, cradling her newborn.
The mum-of-two revealed that she had a very quick labour. The actress opted for a water birth with just gas and air.
We're sure 2018 is going to be one of the best years for Helen and her family, especially with the arrival of baby Delilah and Helen's recent engagement news to footballer Scott Sinclair.