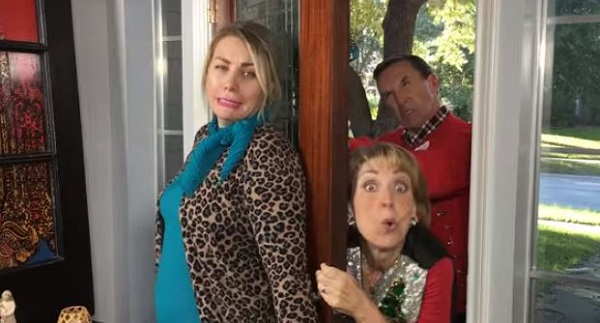 They say it's the most wonderful time of the year – well, 'they' didn't have to entertain a set of visiting in-laws!
As much as we adore our other half's parents, their annual Christmas visit tends to bring a unique kind of hysteria to our home, and each year we are forced to suffer it in silence.
Well, no longer, because the hilarious ladies behind YouTube's Laughing Moms have penned our anthem!
'12 Days of In-Laws' is a clever parody of the classic '12 Days of Christmas', and it captures the madness that ensues when the in-laws come to visit for the festive season.
From cheek-pinching to unexpected four-legged guests and 6am breakfasts, these hilarious mums sum up the ordeal that a visit from the in-laws brings to our door.
Can you relate? (Don't worry, your secret is safe with us!)