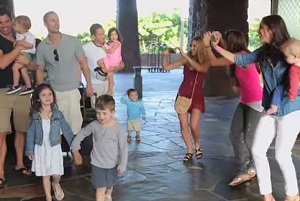 We have seen some pretty amazing videos of late which accurately capture life as a parent, most recently one that hit the nail on the head when it comes to comparing the lives of a carefree mum with the germ-phobic one.
Now, another amazing video has emerged which perfectly captures our obsession with social media and photo sharing.
We are sure that plenty of you will be able to identify with some of the hilarious moments recreated here, whether it's yourself or a friend captured in these characters, and from perfectly-posed food pictures to family shots with just the right filter, each and every culprit is to be seen here.
While there are many, many standout moments in this two-and-a-half minute montage of comedy gold, we think our favourite part has to be with that poor father who just wants to eat his breakfast in peace!
Check out this epic video, and keep watching until the end. This is guaranteed to give you a giggle.