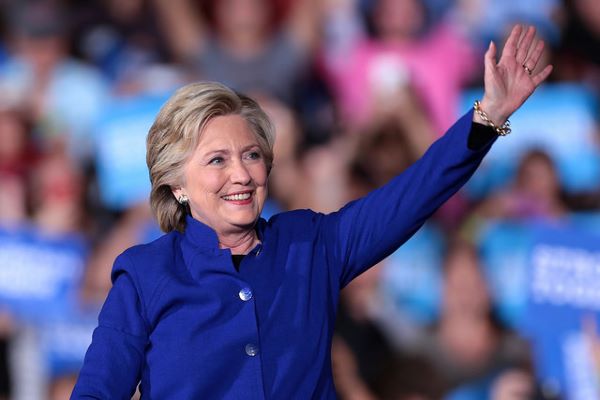 How you choose to identify can be powerful and, at times controversial. Hillary Clinton quickly learnt this, when questioned by Chimamanda Ngozi Adichie during an interview of why 'wife' is the first thing on her twitter bio, and her response was perfect.
In light of Clinton's successes and accomplishments, confusion was raised around why she wanted wife to be her primary identification. Particularly as her husband, Bill Clinton had no mention of being a husband in his bio.
The former presidential candidate's twitter reads; 'Wife, mom, grandma, women+kids advocate, FLOTUS, Senator, SecState, hair icon, pantsuit aficionado, 2016 presidential candidate."
Clinton responded by saying she is the type of person that gets value from her relationships.
"She said, you know, at the end of the day, it won't matter if you got a raise, it won't matter if you wrote a great book, if you are not also someone who values relationships," she explained.
Clinton continued by encouraging people to embrace however they decide to define themselves.
"[But] it should be that if you are someone who is defining yourself by what you do and what you accomplish, and that is satisfying, then more power to you. That is how you should be thinking about your life, and living it. If you are someone who primarily defines your life in relationship to others, then more power to you, and live that life the way Barbara Bush lived that life, and how proud she was to do it."
"I think most of us as women in today's world end up in the middle. Wanting to have relationships, wanting to invest in them, nurture them, but also pursuing our own interests," she adds.
However, Adichie's remark seemed to spark something inside Clinton, as she joked that her bio should read; 'Should have been a damn good president.' She also added that in the not-so-distant future she was thinking of changing her bio.
"To all the little girls watching...never doubt that you are valuable and powerful & deserving of every chance & opportunity in the world."

— Hillary Clinton (@HillaryClinton) November 9, 2016
Clinton reportedly has been throwing herself into training up young women in politics, after her famous defeat to Donald Trump.
Have you ever experienced questions about how you identify as a mother or a wife?