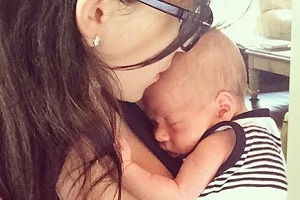 He became a father for the third time earlier this month, and while his wife has been grabbing headlines with her candid social media posts, this week it was his turn to steal the spotlight.
Having released the first official snaps of his adorable newborn son Rafael last week, Hollywood legend Alec Baldwin posed for some beautiful father-son shots for his followers last night.
Proud mother-of-two Hilaria captured the sweet moments, going on to share them on her Instagram account.
While the first snap is simply captioned 'my men', the second black-and-white shot is accompanied by a message in which Hilaria addresses comments she has received regarding Rafael's size.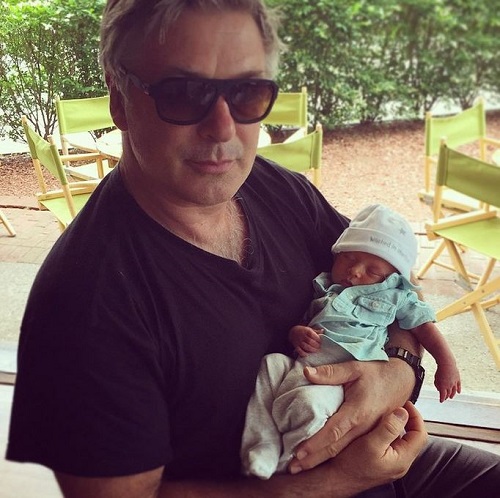 Asking for fans to 'be nice', the yoga instructor wrote: "Some of you need to be educated on the size of a newborn and the size of my husband. A newborn is really small, and Alec is a really big guy."
"Remember that this baby had to come out of little me (and both my babies were in the upper percentiles for size) so thank God they weren't the six-month-old size so many of you are expecting to see in these pics!" she added.
Hilaria poked fun as she signed off writing: "Lastly, don't forget that he will probably be bigger than most of you one day, so be nice…he is a Baldwin after all."
Hilaria, who is also mum to the couple's 22-month-old daughter Carmen, was responding to followers who have been commenting on 'how small' her new son looked in the first family photos released since his birth.
What gorgeous photos. Rafael is absolutely perfect.