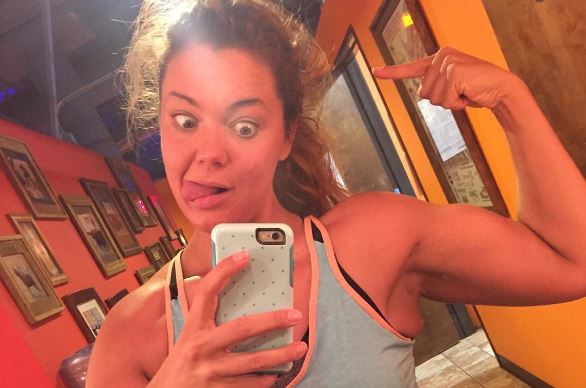 Fair play mama!
We're blown away the effort of a mum who underwent a complete lifestyle change to shed 57kg, going from a size 26 to a size 12.
After her husband tragically killed himself, 31 year old mum-of-two Justine McCabe vowed to change her life.
"Having a loved one commit suicide and being in the aftermath of that is one of the most fearful, awful things you can go through," she told the Mirror.
"The death of my husband shook me awake and made me realise I needed to make a lot of changes."
She joined the gym and began to eat healthier meals, taking a selfie every day for 365 days to track her progress.
And after reaching her goal she posted a time-lapse video of the selfies on her Instagram page to show exactly how far she has come.
"The selfies were a massive encouragement for me, whenever I didn't want to go to the gym I'd skim through them and realise why I was doing it all, she told the Mirror.
"Looking back over the selfies gives me goose bumps, I can't believe I've come so far and accomplished goals that once seemed unreachable. I now feel like I'm a different person. I chase my dreams and am truly living."
We tip our hats to this inspirational mum. Working out and getting fit isn't easy, so we applaud her dedication and commitment.
SHARE if you're inspired by this fit mum!