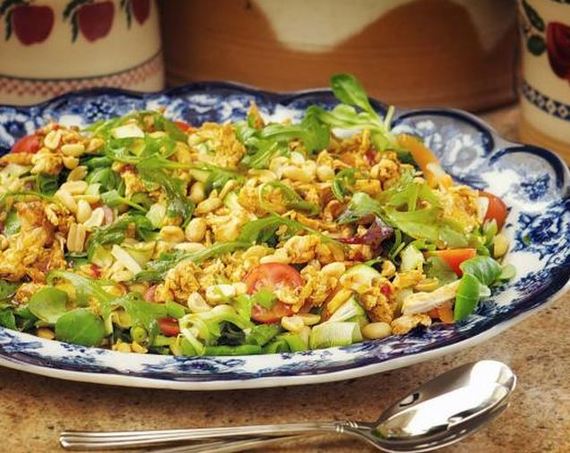 Blogger James Duncan tried this diet and says he lost a stone in a week! James was told that this diet is designed for people who need to lose weight quickly before they have an operation. We had a look through it and don't think we could do it! But maybe you have more will power than we do.
Here is the diet:
Day
Breakfast
Lunch
Dinner
1
1 slice dry toast with 1 gilled tomato OR tinned tomatoes
Fresh fruit - any amount
2 hard boiled eggs. Salad & grapefruit
2
Grapefruit
1 boiled egg
Grilled chicken with tomatoes
Toast
Grilled steak
Salad
3
Grapefruit
1 boiled egg
Fresh fruit - any amount
2 grilled lamb chops
Salad & grapefruit
4
1 slice dry toast
Fresh fruit - any amount
2 hard boiled eggs
Salad & grapefruit
5
1 slice dry toast
Fresh fruit - any amount
Fresh fish
Salad
6
1 glass grapefruit juice
Fresh fruit - any amount
Grilled chicken
Carrots & grapefruit
7
Scrambled eggs
Grilled or tinned tomatoes
2 poached eggs
Spinach
Grilled steak
Salad
Rules of the diet:
No alcoholic drinks
Permitted drinks: black coffee, tea, lemon/grapefruit juice without sugar
No milk, butter or fats
NO EATING BETWEEN MEALS
Abstain from all not included in diet. Eat what's there or go without.
ONLY DIET FOR ONE WEEK IN THREE – TWO WEEKS OFF
No substitutes allowed. The basis of the diet is chemical, not the quantities.
Lunch and dinner may be swapped but only on the same day.
GUARENTEED TO LOSE ONE STONE IN ONE WEEK
Tips:
The grapefruit sourness is a lot more bearable with pink grapefruit. Also, if you have a sweet tooth normally, bear in mind that grapefruit sweetens a lot in the last stages of ripening.
If you are hungry and really want to eat, drink water to keep the hunger at bay.
If you are desperate for flavour on some of the blander dishes, add a little lemon juice.
Our favourite part of James' article is the 'disclaimer':
NB: This is not my diet, I merely transcribe; do not sue me if you die – James.
Let us know if you tried the diet and if it worked for you!