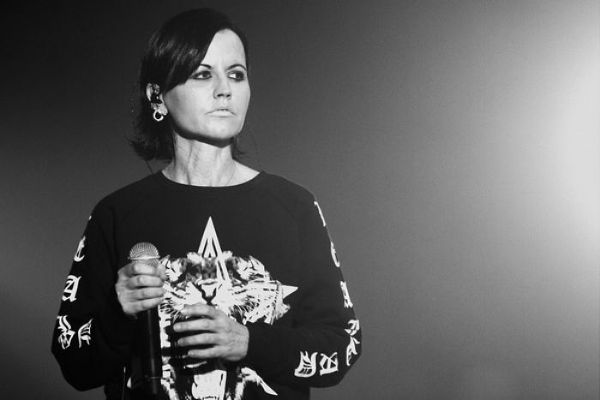 Hundreds of people have gathered together to say goodbye to the late Dolores O' Riordan. The Cranberries singer is being laid to repose at St Joseph's Church in Limerick until 4 pm.
Her mum, sister and five brothers were in attendance at the church in Limerick City this afternoon.
The world was stunned by the sudden death of the 46-year-old singer who was found dead in her hotel room in London on Monday, January 15.
The Linger singer's funeral mass is set to take place at St Ailbe's Church on Tuesday morning, however, the mass has been reserved solely for her family and dearest friends, as the church only holds approximately 200 people.
Cranberries singer Dolores O'Riordan is being laid in repose in her home town of Limerick - members of the public are welcome to come and pay their tributes pic.twitter.com/K1gBuCgeGo

— Sky News (@SkyNews) January 21, 2018
According to the Catholic Communications Office, the ceremony will be broadcasted on Limerick Live 95FM.
Following the morning mass, a private family burial will be held.
Tributes have been pouring in for the Dreams singer since her passing last Monday. As well as fellow musicians and fans, Dolores' mum Eileen paid tribute to her daughter.
Queues forming outside St Joseph's Church in Limerick city as people wait to pay respects to the late Dolores O'Riordan pic.twitter.com/Ls3Ff9LuQv

— Limerick Leader (@Limerick_Leader) January 21, 2018
Eileen thanked the public for their support, she told the Limerick Leader that the "outpouring of tributes, prayers and kind sentiments from across the world, and particularly from the people of Dolores' home county and city," has been "a great source of comfort" to them.
She expressed her gratitude to everyone who honoured her daughter following her sudden death.
An Taoiseach @campaignforleo signing the Book of Condolence for Dolores O'Riordan at @LimerickCouncil today during his visit to #Limerick pic.twitter.com/Zdp4WVdLEf

— Limerick Council (@LimerickCouncil) January 19, 2018

She shared, "We want to thank all the people of Limerick who have remembered Dolores this week. The people who queued to sign the book of condolence - some of them standing in the rain - it has meant a huge amount to us and has been a great source of comfort."