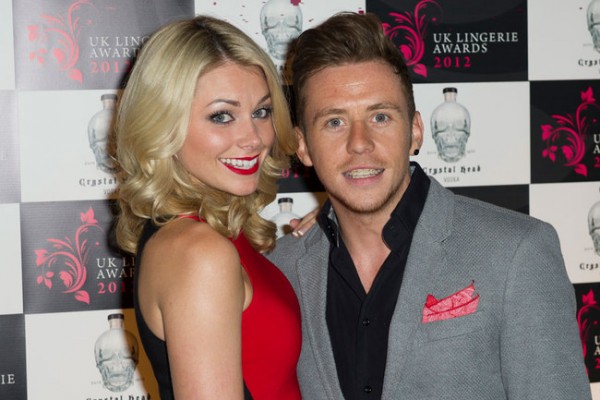 These days the McFly boys are all grown up and starting their own families.
Danny Jones and his wife Georgia recently revealed that they are expecting a little one and they're thrilled to bits about becoming parents.
Danny appeared on Good Morning Britain, where he told hosts Eamonn Holmes and Ranvir Singh: "I got my first kick in the face last night, well it was my second kick".
The dad-to-be gushed: "It's amazing news. I'm over the moon. It's mental how much love I already have for this little human inside my wife's tummy".
Model Georgia is now 21 weeks pregnant and recently shared a photo of her latest scan to Instagram.
She wrote: "Hey little mush.... can't wait to meet you! 21 weeks today can't believe how quickly it's flown by!
We had our 20-week scan yesterday and are both super happy our little baby is healthy and growing well in my tum!
"Still blows my mind that @dannyjonesofficial& I have created a tiny little person!!!"
Georgia, who has her own YouTube channel, The Georgia Edit filmed herself breaking her pregnancy news to Danny and family members and friends in an adorable montage.
Georgia surprised Danny by making him close his eyes and handing him the positive pregnancy test while she secretly filmed his emotional reaction.
Also in the video titled "Our Amazing Baby News" was footage of the couple breaking the news to Danny's bandmates Harry Judd and Tom Fletcher and their wives Izzy and Giovanna.
Both couples shared their joy, shouting and jumping up and down in excitement.
Georgia and Danny's baby will join the ever-growing brood of McFly babies. Harry and Izzy now have two children, Lola and Kit, while Tom and Giovanna also have two little ones, Buzz and Buddy.
Speaking to Hello! magazine, singer-songwriter Danny said "I think we're having a boy. I'm going to be a mess at the birth – when I find out if we have a son or a daughter when I meet him or her. I'd love to know but we've decided we want to have that big surprise."
The mum-to-be added: "They are going to need a mop for our tears in the delivery room – we are going to be so emotional. Even when we walked in for the first scan I started crying. All they'd said to us was hello".
Such an exciting time for Danny and Georgia!