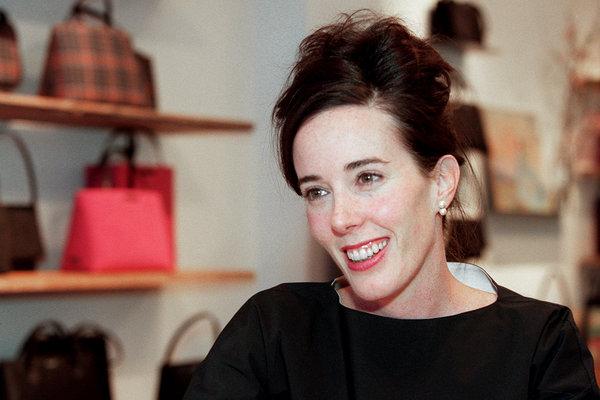 The world was left stunned following the news of Kate Spade's passing yesterday. The popular designer was found dead in her apartment in New York at the age of 55. Reports claimed that the mum died by suicide.
Friends, celebrities and fans of the world-renowned designer have been sharing their deepest sympathies online.
I am heartbroken about the news of Kate Spade. I have worn her clothes many, many times. They were colorful, bold, cheerful, and encouraged women to find the twinkly person inside them. You couldn't walk into her boutiques and not smile. Rest In Peace, Kate.

— Mindy Kaling (@mindykaling) June 5, 2018
Kate's brother-in-law and actor David Spade issued a statement following her death. He shared a photo of him and the late designer. He wrote, "Fuzzy picture but I love it. Kate and I during Christmas family photos. We had so much fun that day. She was so sharp and quick on her feet. She could make me laugh so hard. I still can't believe it. It's a rough world out there people, try to hang on."

Bette Midler tweeted: "#KateSpade, whose lively, colourful, and yes, joyous designs has died. My deepest sympathy to her family and friends, and her many fans around the world, who loved the wonderful illusions she created. I am stunned."
Pretty Little Liars star Lucy Hale posted a moving message about mental health. She wrote, "Very saddened to hear about the passing of Kate Spade. Mental illness does not discriminate and can happen to anyone under any circumstances. I hope she has found peace."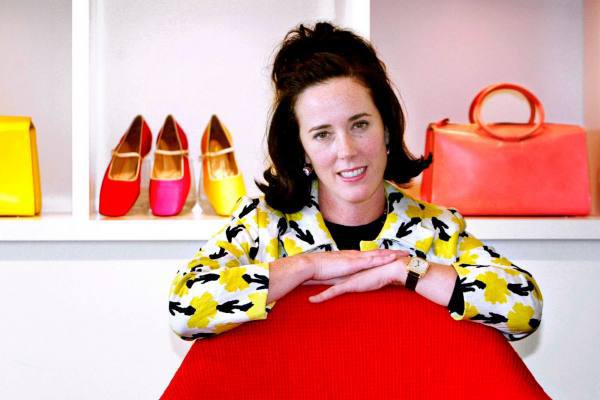 She continued: "And if you struggle with mental illness, know you aren't alone. There is power in asking for help. The more we talk about it, the more change we can see. Life is worth living and you are worth every second of it."
Kate's death has shown the world that mental health affects everyone, whether they're a rich fashion designer or a 20-year-old student. It's an issue that we need to open up about in order to break the stigma surrounding it. Do not be afraid to reach out for help or to confide in a friend or family member if you're struggling.
June 5, 2018
It's also vital for us, as a community, to be there for one another during those trying times. You never know just how much your support can help a person who is suffering. Being their shoulder to cry on or listening to them can make the biggest difference.
Kate is survived by her husband Andy Spade and their 13-year-old daughter Frances.
If you or anyone you know is impacted by suicide, please call Samaritans on 116 123.