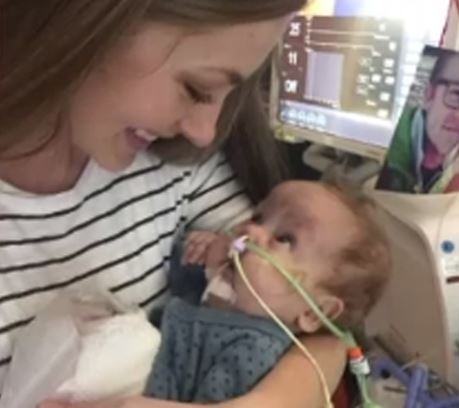 Demi Frandsen's little boy Leo spent his whole (but exceptionally short) life in hospital.
Premature by two months, the little boy was born with a rare case of gastroschisis, a birth defect in which the intestines develop outside the body.
Despite the fact that Leo couldn't handle much breast milk, mum Demi, who's also mum to two-year-old Sawyer, pumped every three hours from the time her boy was born.
She did all that just so little Leo could get a swap of milk inside his mouth whenever he was able.
While Leo's recent passing at ten months has broken her heart, Demi is determined not to let her milk go to waste, and has donated all 17,000 ounces of it to other mums who may need it!
"Donating milk that was supposed to be for my son was emotional," she admitted to Babble. "I pumped every single ounce for him."
But as she says, "if he couldn't have it, I am so grateful that other babies like him could benefit."
Watch Demi talk about her boy and her wonderful decision below.
KPLC 7 News, Lake Charles, Louisiana
SHARE if you're truly inspired by this grieving mum's courage.