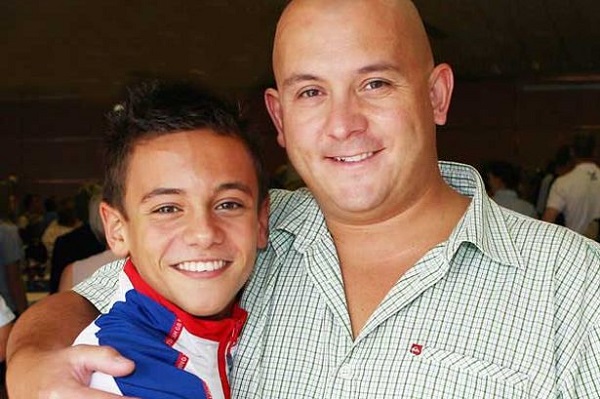 Tom Daley has opened up about losing his dad at the age of 17 in one of his most moving interviews to date.
The Olympian's dad died at the mere age of 40 after a harrowing battle with brain cancer.
Tom, who is now a dad himself, told Desert Island Discs about the moment he watched his dad take his final breath.
"I get home and I see my dad in a hospital bed in the living room. As the days went by his condition started to deteriorate."
Tom's dad was hopeful despite his worsening condition. He even asked his son if he had bought their tickets for London 2012, "I was like, 'Oh my goodness' because I didn't know how to say to him 'You're not going to be around to be on the front row, Dad.'"

The 24-year-old's dad Robert was surrounded by his family when he passed away. "He had gone unconscious. We were watching his chest."

"I was holding his hand as he stopped breathing," the diver revealed.
The sportsman continued: "It wasn't until he stopped breathing and he was dead that I finally acknowledged that he wasn't invincible."

Tom admitted he was devastated knowing his dad wouldn't be there for so many pivotal moments in his life: "He wasn't going to be there to teach me to drive, to fill up my first pint, to be able to watch me win an Olympic medal, to see me get married, to see me have a kid."

Tom and his husband Dustin Lance Black named their first son Robert after Tom's late dad.