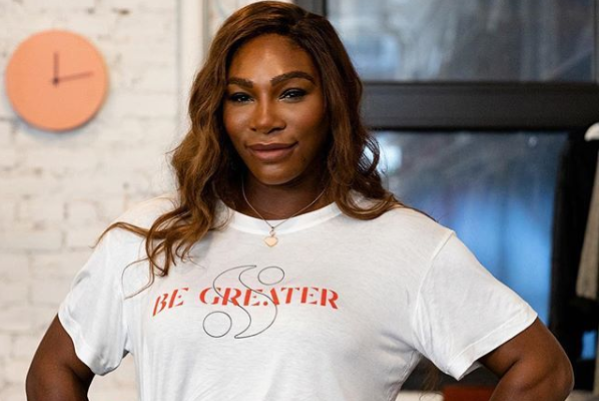 Serena Williams has always doubled as an activist as well as an athlete.
Speaking up for women of colour, working mothers, and fierce females all over the world, the tennis superstar has a moving message to share.
The strong athlete released a chilling video in support of breast cancer victims and to raise awareness.
The camera opens on the gorgeous mum's face, close-up and singing her own version of I Touch Myself into the camera.
It then zooms out to reveal Serena standing topless, holding her breasts with each hand and covering them from view.
The video was made "to remind women to self-check regularly", the athlete explained.
"Yes, this put me out of my comfort zone, but I wanted to do it because it's an issue that affects all women of all colours, all around the world.
"Early detection is key - it saves so many lives. I just hope this helps to remind women of that."
She chose the The Divinyls hit to honour the death of celebrated diva, Chrissy Amphlett, who passed away from breast cancer.
As part of the I Touch Myself project, Serena said that Chrissy "gave us her hit song to remind women to put their health first."
The project is led by Breast Cancer Network Australia and it continues to support breast cancer victims all around the world.
This is such an important message for women to make sure they are top of their #breastcancer risk! @serenawilliams @BerleiUK @itouchmyselforg @BCNAPinkLady https://t.co/VWlBnZ7kfL

— Pink Hope (@pinkhopeaus) September 25, 2018
The mum's powerful rendition reminds women how important it is to check themselves as regularly as they can.
Breast cancer is the most common cancer in the UK and effects one out of every eight women, according to Breast Cancer Care.
And is inspiring to see a major influencer for women like Serena using her position to make an impact in stopping the devastating disease.